The measles outbreak which first began in Christchurch in early July has now spread to Auckland.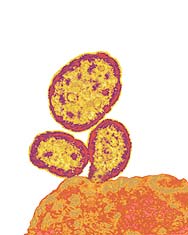 The outbreak, which began at a Christchurch high school, soon spread to other schools in the city, although it was initially reported that it had been contained.
It was quickly identified that some of those affected had, in fact, been immunised, prompting an investigation into the whether a ineffective vaccine had been administered.  However, finding out whether this was the case was, authorities warned, a process which could take some time.
In the meantime, the outbreak continue to spread, affecting ever younger children in Christchurch as it was identified that a preschool might have been affected.  By this point, Christchurch authorities were urging parents to vaccinate their children if they had not already done so, due to measles' extremely high infectivity.
It was also revealed, as cases mounted, that the Ministry of Health was formulating a national measles strategy as fears of a national epidemic rose.  Around this time, a prominent pediatrician said that parents were 'to blame' for the outbreak, and that New Zealand's immunisation record was 'embarassing'.  According to him, 15-20% of children have not been immunised before starting school – a situation which severely threatens  'herd immunity', and means that 70,000 children under the age of five are potentially at risk.
Cases in Canterbury continued to grow, reaching 67 by July 24th, with authorities reporting that they were considering fast trackingvaccinations in Canterbruy.  By the end of July, total cases for the year were 133 – seven times higher than the previous year.
Now, measles cases have been reported in Auckland, and parents are being warned that, if their children are not immunised, they should be kept at home for two weeks after any contact with an infected person.  In addition, authorities are still strongly encouraging parents to vaccinate their children if they have not already done so.
For other SMC coverage of the outbreak, see here and here.
The SMC also held a briefing on the subject of immunisation in February.