There is a real problem in New Zealand with immunisation rates, as highlighted in the Unicef's State of the World's Children report released last week.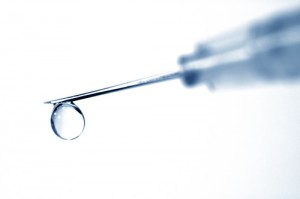 New Zealand ranks 33rd out of 35 developed countries for immunisation rates. In the case of measles, 79 per cent of New Zealand one-year olds received the vaccination, compared to 76 per cent in the least developed nations and the average of 98 per cent among developed nations.
A paper published in The Lancet this week also highlights concerns about immunisation rates, with suboptimal vaccination coverage raising serious doubts that a goal of elimination of measles in Europe by 2010 can be attained.
– Why are so few New Zealand parents immunising their children?
– What risks are associated with avoiding immunisations?
– What are the implications for the spread of infectious diseases within the community, amid fears expressed this week that New Zealand may be on the verge of a whooping cough epidemic?
Listen to a briefing on the subject with Dr Nikki Turner and Professor Michael Baker.
[audio:https://www.sciencemediacentre.co.nz/wp-content/upload/2009/02/immunisation-briefing.mp3]
Registered journalists may log-in to download copies of the presentations prepared by the speakers.
Notes to Editors
The Science Media Centre (SMC) is an independent source of expert comment and information for journalists covering science and technology in New Zealand. Our aim is to promote accurate, bias-free reporting on science and technology by helping the media work more closely with the scientific community. The SMC is an independent centre established by the Royal Society of New Zealand with funding from the Ministry of Research, Science and Technology. The views expressed in this Science Alert are those of the individuals and organisations indicated and do not reflect the views of the SMC or its employees. For further information about the centre, or to offer feedback, please email us at smc@sciencemediacentre.co.nz.