The Government today outlined a $500 million package of spending that will fast track schools, roading and housing projects with the aim of keeping people in work through the recession.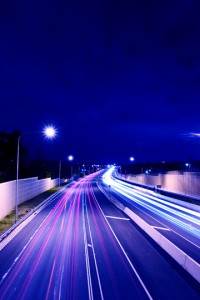 But how significant is the package in terms of the spending on infrastructure already underway in New Zealand each year? The SMC asked experts in engineering, transport and housing management to comment:
Dr Philippa Howden-Chapman, Programme Director of He Kainga Oranga/Housing and Health Research Programme at the University of Otago, Wellington said:
"It is good that the Government is recognising improving housing as a critical part of our national infrastructure that would benefit from a capital injection.
"Barack Obama has also highlighted 'weatherisation' as a key element in the economic rescue package and Kevin Rudd has implemented a similar policy in Australia, although both policies are on a noticeably larger scale.
"The co-benefits of improving housing are clear and demonstrable, more energy efficiency, lower health costs and lower carbon emissions; these benefits out-weigh the costs by almost two-to-one. Because of the relatively small numbers of social houses that we have in New Zealand, people who are selected as tenants are a particularly vulnerable population, even in good economic times.  They have very low incomes and often have health and pressing social problems.
"It is very sensible policy-making to continue the upgrading of state houses as a national priority. While it is important that social housing is a priority, a large part of the New Zealand housing stock is also sub-standard and it is encouraging  to see that further amounts of money are being ear-marked for further such infrastructure developments."
Andrew Clelland, chief executive of the Institution of Professional Engineers New Zealand said:
"What is important for the large roading projects is that they fit into a consistent long term pattern of spending – this allows contractors to most effectively deploy their staff and machinery."
"In the roading sector the additional $142 million over 2 years represents only a 9% increase in annual capital expenditure, and the $100 million over 2 years for maintenance and renewal projects represents only a 7% increase.
"It is also not clear whether this bringing forward of future expenditure will be replaced next year – so it is difficult to tell whether this is new money. Similarly the bringing forward of $216 million for schools and $124 million for state housing may not be new money unless it replaced next year."
"However in light of the prevailing economic environment – with Treasury forecasting a sustained period of operating deficits and increasing gross debt – IPENZ supports this restrained and prudent approach."
Dr John De Pont, Director of Engineering Research at Transport Engineering Research New Zealand Limited said:
"It's a boost clearly, but it's not an order of magnitude greater than what is already being spent. The New Zealand Transport Agency spends about a billion dollars a year on maintenance and construction of state highways so it is about 5 – 7 per cent of the total value per year when you consider that the new infrastructure spend is over more than two years.
"The significant thing is that the projects have been brought forward. Many of them were high priority anyway. There doesn't appear to be any major omissions in terms of road infrastructure projects. Most of the major projects in the Auckland area are already well progressed."
On state housing spending:
Ian Mitchell, head of research at property management company DTZ said:
"Upgrading 10,000 state houses is quite significant when you consider their total portfolio is around 60,000. In the context of that it is a lot.
"In terms of new state houses being built, there's a significant waiting list already for that stock. One would think there would be more needy households out there as unemployment increases and the housing needs by type of housing may change."
The Salvation Army's social policy group last October issued a report suggesting a 22% reduction in the rate of house building while annual population growth had remained steady at 1.5% meant pointed to a looming housing shortage.
It's analysis estimated that the construction slowdown would result in a housing deficit of 2,500 dwellings half of them in Manukau City.
Further Information
To talk to these or any other New Zealand experts on engineering, transport or housing, contact the Science Media Centre on tel: 04 499 5476 or email: smc@sciencemediacentre.co.nz.
Notes to Editors
The Science Media Centre (SMC) is an independent source of expert comment and information for journalists covering science and technology in New Zealand. Our aim is to promote accurate, bias-free reporting on science and technology by helping the media work more closely with the scientific community. The SMC is an independent centre established by the Royal Society of New Zealand with funding from the Ministry of Research, Science and Technology. The views expressed in this Science Alert are those of the individuals and organisations indicated and do not reflect the views of the SMC or its employees. For further information about the centre, or to offer feedback, please email us at smc@sciencemediacentre.co.nz.