Three New Zealand marine experts have joined scientists from around the world in signing the Monaco Declaration, which aims to draw attention to the acidification of the world's oceans and its impact on the marine ecosystem and food chain.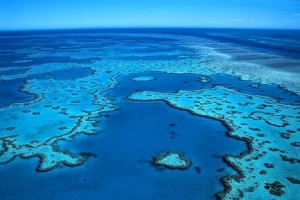 As the New York Times sums up:
"The oceans have long buffered the effects of climate change by absorbing a substantial portion of the greenhouse gas carbon dioxide. But this benefit has a catch: as the gas dissolves, it makes seawater more acidic. Now an international panel of marine scientists says this acidity is accelerating so fast it threatens the survival of coral reefs, shellfish and the marine food web generally."
The Declaration (registered journalists can log in to download a copy), is a result of a meeting of marine scientists held in Monaco in October.
At a Science Media Centre briefing held on Friday, New Zealand and Australian scientists outlined the impacts of ocean acidification on the local marine ecosystems. Otago University researcher Dr Christina McGraw said severe damage to New Zealand's much-loved marine species, such as mussels, paua and oysters, was imminent as ocean chemistry changed.
Read the NZPA report based on her comments which ran in the Otago Daily Times, Timaru Herald, Manuwatu Standard and Dominion Post.
International coverage of the Monaco Declaration:
Science Daily: Scientists draw attention to threat of ocean acidification
AFP: C02 pollution turns oceans more acid
ENS: Marine experts implore governments to slash carbon emissions