Each month from October onwards, the Science Media Centre will be tracking science-related key words that appear in the country's newspapers. Below are the results of our first survey, where we took 12 keywords related to issues that were topical in late September.
From next month, as well as tracking topical terms, we will monitor a set of 12 keywords that will stay unchanged throughout the months, giving us the ability to track which science issues are getting the most attention from year to year.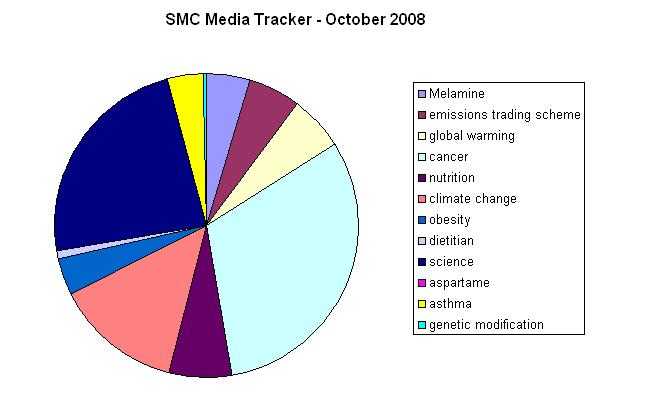 Source: Press Display (data drawn from 59 New Zealand newspapers published in October, including dailies, weeklies, community newspapers and trade publications.