The Science Media Centre leads a series of intensive media and communication skills workshops for researchers and scientists across New Zealand.
UPCOMING WORKSHOPS:
Auckland – 26-27 November 2015 – APPLICATIONS CLOSED
Wellington – 18-19 February 2016 – APPLY NOW
Looking for another location? – Register your interest
Our Science Media SAVVY workshop is designed to increase confidence and enhance media skills in scientists and researchers so they can engage more effectively with the wider public through broadcast, print and social media.
Participants gain practical techniques to improve communication, deal with nerves, adapt their message to their audience and respond effectively when an interview becomes challenging. The workshop offers strategies to successfully navigate a range of media encounters, with take-home lessons that apply to equally to improving stakeholder engagement, funding applications, public talks and outreach.
Created specifically to orient scientists to the realities of a rapidly changing media environment, SAVVY provides unique insights into the priorities and decision-making behind the news, and lays out ways that experts can contribute. A behind-the-scenes newsroom tour and panel discussion with television, radio, print and online journalists covering science are highlights of the course.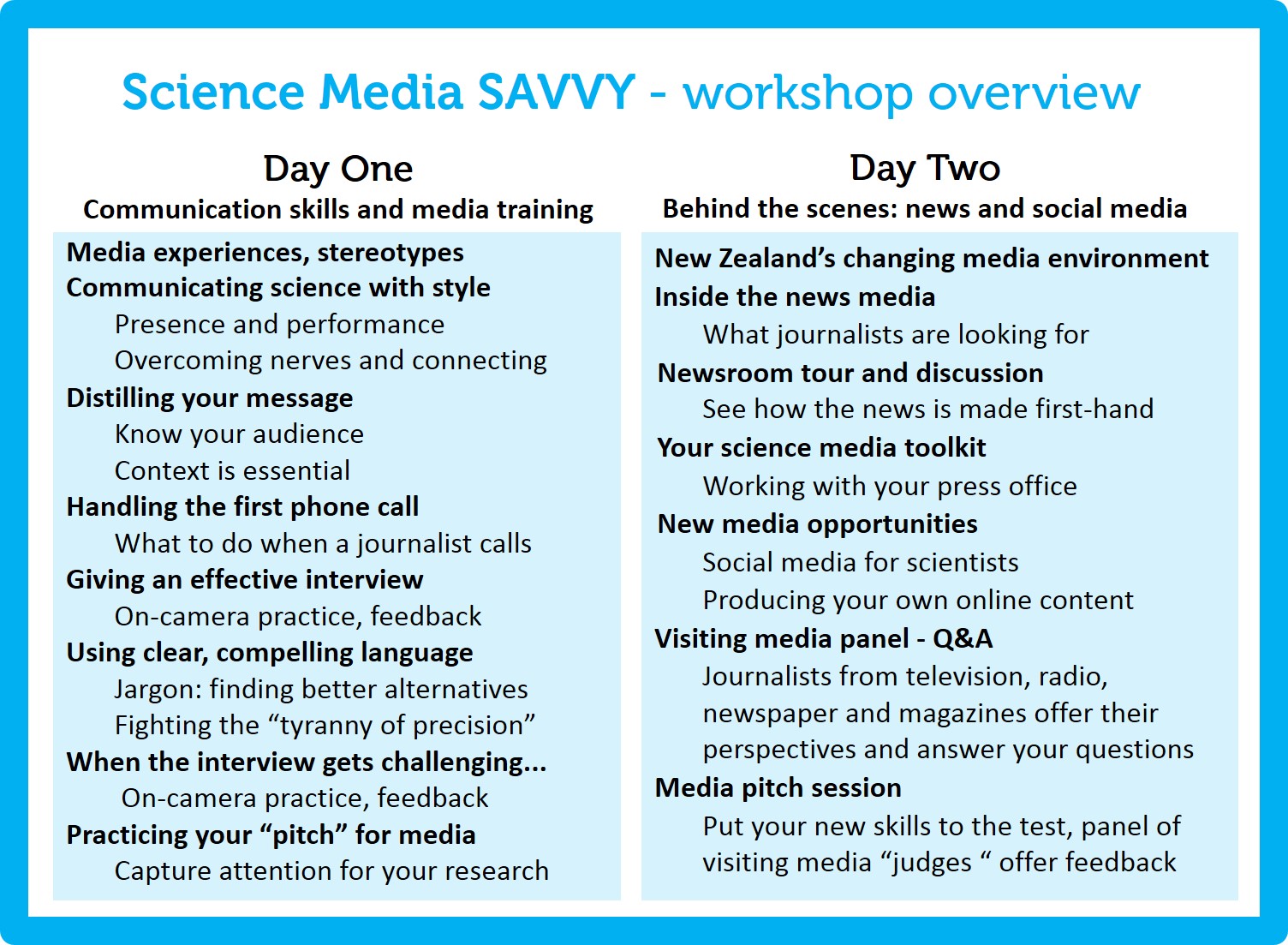 Active researchers with prior media experience or those likely to encounter media in future will benefit most from the workshop and are encouraged to apply.
Course fees: $595 (excl. GST) per participant.
Dedicated support for Science Media SAVVY from the Ministry of Business, Innovation and Employment (MBIE) has made it possible to reduce fees and provide two scholarships for each workshop,  available to:
Early career researchers (up to 5 years post PhD)
Qualifying postgraduate students who show exceptional promise as science communicators
For more information on the scholarships, please refer to the application form.
Additional information on SAVVY (PDF)
Download a flyer for Auckland SAVVY Nov 2015 (PDF)
Previous workshops: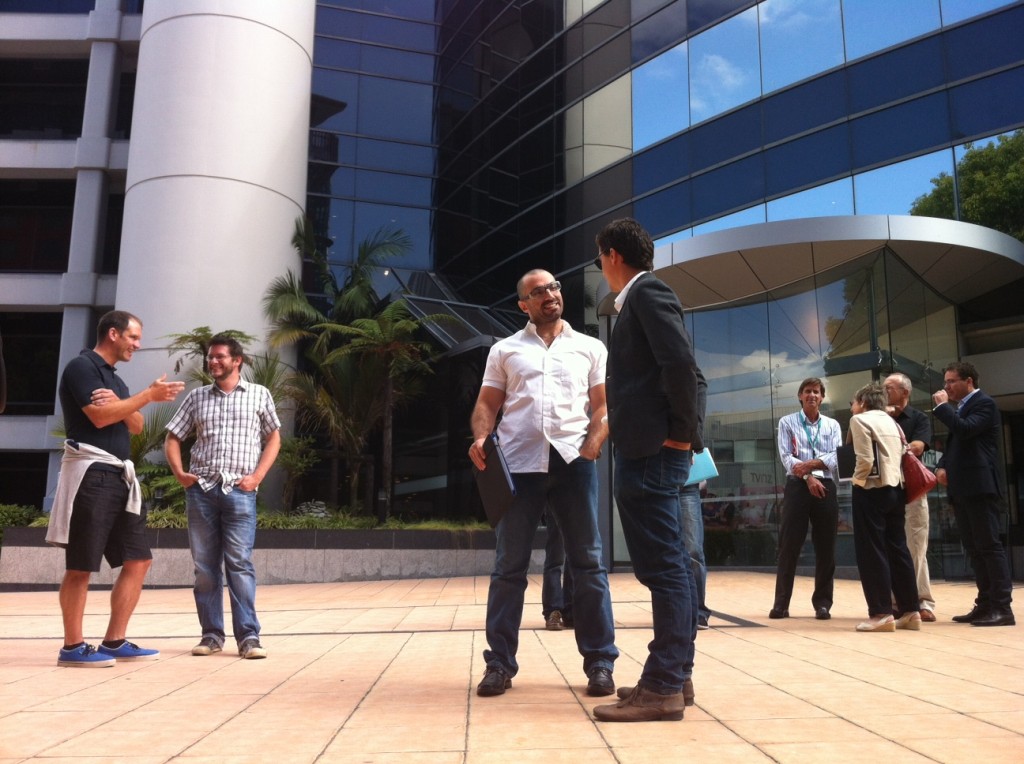 Click through to see photos and read feedback from participants:
The pilot workshop was held in Christchurch in October 2012, with funding support from the 2011 Prime Minister's Science Media Communication award winner, Dr Mark Quigley.  The second SAVVY workshop took place in March 2013, hosted by the Liggins Institute, with further workshops held in Wellington in June and August, Auckland in November 2013, Dunedin in March 2014, Wellington in May 2014 and Hamilton in August 2014, Auckland in June and November 2014, Wellington in February 2015, Christchurch in April 2015 and Hamilton in September 2015.
Over 100 scientists have now completed Science Media SAVVY, with dozens of media appearances resulting from ongoing follow-up from media contacts made during the workshops.
If you have questions, or would like to register your interest in applying for a future workshop in your area, contact the Science Media Centre at smc@sciencemediacentre.co.nz with 'SAVVY' in the subject line.