A group of high-profile New Zealand businessmen today abandoned efforts to build a second major undersea broadband cable linking New Zealand to Australia and the United States, citing problems raising the $400 million required for the project.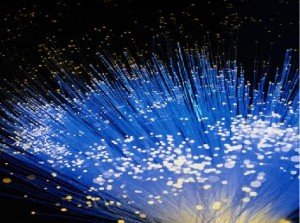 While Pacific Fibre had secured contracts to the tune of $200 million to supply international capacity on the cable from customers such as Vodafone, iiNet and the Research and Education Advanced Network (REANNZ), a "difficult" global investment market had stymied Pacific Fibre's efforts to secure funding.
Pacific Fibre co-founder Rod Drury, said in a statement that the high cost of international capacity would remain a barrier to the country's efforts to develop ultra-fast broadband.
"We started Pacific Fibre because we know how important it is to connect New Zealanders to global markets.  The high cost of broadband in New Zealand makes it hard to connect globally and it is this market failure, not a technical failure, that we tried hard to solve",  said Drury.
"We still cannot see how the government's investment in UFB makes sense until the price of international bandwidth is greatly reduced.
The SMC approached experts in network economics and broadband for commentary on the implications of the announcement from Pacific Fibre. Please feel free to use the comments below in your reports. Further commentary will be added to the SMC website.
Dr Fernando Beltran is Senior Lecturer in The University of Auckland Business School's Department of Information Systems and Operations Management, where he leads PING, Pricing in Next- Generation Networks, research group. He comments:
On price competition
"There's evidence there that at least the announcement that Pacific Fibre intended to build a cable did have an impact. If it wasn't for Pacific Fibre them untaking this effort to build a cable, we wouldn't have seen data caps go up. It is clear that [Southern Cross Cable shareholder] Telecom was pre-empting the move from Pacific Fibre.
"The short term implication of this is that we may not see this trend we've seen in recent months where data caps were increased by Telecom and other providers for residential access. They have been increased but that trend won't gather any pace because there is no pressure from a competitor like Pacific Fibre.
"Price-wise we are likely to remain at the same levels so we won't see any reaction on that side, in the short term anyway."
On innovation
"It's hard to tell at this stage. We are some years away from actually having real products and services on the fibre that means we see innovation happening there.
"In the short term, the ISPs are going to be competing with the same or similar offers we see at the moment, a bundle of voice and Internet access.
"The research we are doing is around trying to locate and analyse those new services that could be implemented because of UFB happening. All we've observed so far are the same players competing more vigorously as New Zealanders have more access being built into their homes with fibre".
On cable capacity and economics
"The cable is a couple of rings, it has redundancy so traffic can be routed onto other sections of the network. It would be very unlikely for New Zealand to be totally disconnected. That gives us some piece of mind."
"Capacity-wise, its been said there is enough capacity on the cable. The important thing is the economics, not the technology. The problem is that if you charge too high, no matter how capable your cable is or how much capacity it has, you are discouraging people from using it just because of the price.
"If you have a second or third cable, what happens is that the users of the cables, the internet providers, are the ones determining which one to use and how to use it. That would bring better prices just due to that competition."