The extent to which climate change threatens New Zealand's coastal housing will depend on insurance options available to homeowners, according to a new report.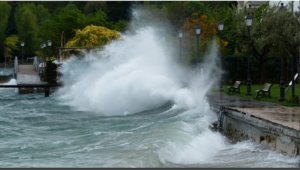 Insurance, Housing and Climate Adaptation – commissioned by the Deep South National Science Challenge – investigates the different challenges climate change will present to homeowners, insurers and government.
Possible policy solutions suggested in the report include longer-term insurance and developing rules for local government to handle at-risk properties.
The SMC gathered expert reaction to the report, please feel free to use these comments in your reporting. The report, prepared by Motu Economic and Public Policy Research, is available here.
Professor Ilan Noy, Chair in the Economics of Disasters, Victoria University of Wellington, co-author of the report, comments:
"The report aims to highlight the need for a lot more research on this issue of sea-level rise and insurance of residential properties.
"At some point in the future (time unknown), there are going to be thousands of properties (number, location and total value unknown) which will no longer be insurable by the private insurance companies.
"This may happen gradually or suddenly in response to a big event in New Zealand or elsewhere.
"Some precedents from here and abroad suggest the government may step into this market to replace the private insurers, but we don't know whether and how that will happen (nor whether it should or what is the optimal way for that to be designed). We also don't know how the costs will be allocated across the different levels of government.
"Alternatively, if the government does not intervene, the cost is likely to be borne mostly by the owners whose properties will not be marketable anymore (though some costs may still be borne by Crown institutions like the EQC). There might also be legal developments that may change this allocation of costs (as was the case with, for example, the Leaky Homes issue).
Continue reading "Climate change and insurance – Expert Reaction"