News broke overnight that a baby born in April was the result of a new technique using DNA from three people.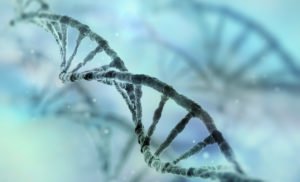 The Jordanian parents contacted researchers at New York's New Hope Fertility Center after discovering the mother had a rare mitochondrial disease – Leigh syndrome – which she had passed on to two children, both of whom died from the disease.
The method used – which took donor mitochondrial DNA and combined it with the mother's nuclear DNA and the father's sperm – is not approved in the United States, so the researchers went to Mexico.
The New Scientist broke the news, which has not been published or peer-reviewed. The researchers will present their work at a reproductive medicine conference in October.
The SMC gathered expert reaction to the announcement, feel free to use these comments in your reporting. Further details are on scimex.org.
Dr Mike King, lecturer, Bioethics Centre, University of Otago, comments:
"This is an impressive example of the power of reproductive medicine to benefit future parents and children at risk from severe mitochondrial disease. The care taken by the team to use a technique that was compatible with the ethical stance of the couple should also be applauded and is a good example of patient-centred medicine, in this respect. The weight of evidence suggests that the technique is not unsafe, but there are still concerns about possible risks arising from
"The weight of evidence suggests that the technique is not unsafe, but there are still concerns about possible risks arising from combination of donor mitochondrial DNA with the genomes of the parents, and with any remaining mitochondrial DNA with the mutation. Consequently, close monitoring of the child's health will be crucial, not only for the child himself, but also to inform future use of the procedure. It should be hoped that the parents had adequate opportunity to consider all such information before consenting to the procedure.
"In New Zealand, the procedure is currently not permitted by guidelines issued by our Advisory Committee on Assisted Reproductive Technology (ACART), and may constitute genetic modification under the Human Assisted Reproductive Technology (HART) Act 2004, which would render the implantation of the resulting embryo prohibited by the Act. If the procedure is to be offered in New Zealand, this would require further consideration by ACART to develop guidelines for the procedure, and may require advice from ACART to the Minister of Health from ACART, and legislative change. It is also likely to require research to be conducted on viable embryos in New Zealand, which is currently not permitted.
"This lack of permission persists despite advice to the Minister of Health from ACART in 2007 that some viable embryo research be permitted in New Zealand, partly in order to ensure safety of reproductive procedures (Jones, 2014). It is important that permitted procedures are both ethical and safe, and it is also important that ethics and the law doesn't unduly delay the availability of beneficial procedures for those who need them."
Continue reading "UPDATED: World's first 'three-parent' baby – Expert Reaction"