The Australian Federal Government has made changes to speed up access to medicinal marijuana, which patients will be required to request through their GP.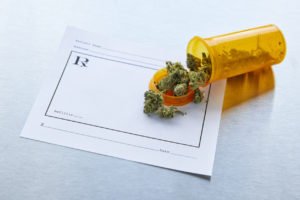 Health Minister Greg Hunt announced the change today, which he said would facilitate faster access to medicinal cannabis for patients with the necessary approvals. Imports by approved providers will be authorised for interim supply in Australia until domestic production meets local needs, he said.
New Zealand also recently changed the process for obtaining medicinal cannabis. Patients and their doctors will no longer need a Minister's approval, but instead, applications will be processed by the Ministry of Health. Read expert reaction about that change.
The Australian Science Media Centre gathered expert reaction to today's announcement. Please feel free to use these comments in your reporting.
Associate Professor David Allsop, Associate Director, Lambert Initiative, University of Sydney comments:
"The announcement by Minister Hunt to allow the import and local storage of medical cannabis from overseas is a welcome step towards unblocking access to those patients who most need this medicine.
"In having a local supply on hand, the timeline and costs of a patient getting access to medical cannabis products will be greatly streamlined.
"Prior to this change, patients have faced a lengthy process of navigating federal and state level permissions and import permits, and overseas suppliers needing to organise export permits – all at significant financial and time cost to the patient.
"These sourcing issues will now be dealt with in a faster more efficient manner.
"There are some potential flash points that need to be considered also, such as whether allowing bulk importation and storage from overseas will in anyway interfere with the Federal Government's November 2016 legislation, designed to encourage local Australian companies to establish growing and manufacturing operations for medical cannabis here in Australia.
"It could be that allowing overseas importation lends significant competition to these emerging enterprises making it difficult to justify business models to investors.
Continue reading "Faster medicinal cannabis access in Australia – Expert Reaction"