UPDATED: A new study from Auckland-based researchers found feeding pregnant rats high doses of rancid fish oil caused a high mortality rate among the rat pups.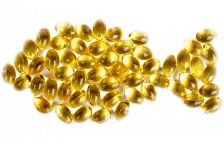 The study follows on from research published by the same group last year, where many brands of store-bought fish oil capsules were found to have oxidised, i.e. become rancid, to a level higher than the recommended limit.
Pregnant rats were fed either unoxidised fish oil, a highly oxidised fish oil, or water. Almost 30 per cent of the pups born to rats fed the highly oxidised oil died within two days of being born – eight times the rate of the control group and 13 times the rate of the unoxidised diet group.
Lead author Dr Ben Albert, from the University of Auckland's Liggins Institute, emphasised that the results from the new study could not be directly applied to humans. The fish oil dose given to rats in the study was much higher than what a person would normally take and the oil was much more oxidised than they had found in their study of store-bought supplements.
Continue reading "Newborn rats died after mothers fed rancid fish oil – Expert reaction"