Scientists are busy people. Dealing with journalists might seem like just another distraction. But make no mistake, there are real benefits to engaging with media. We've put together a number of resources that can help you that can also be downloaded as a PDF.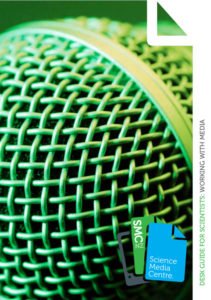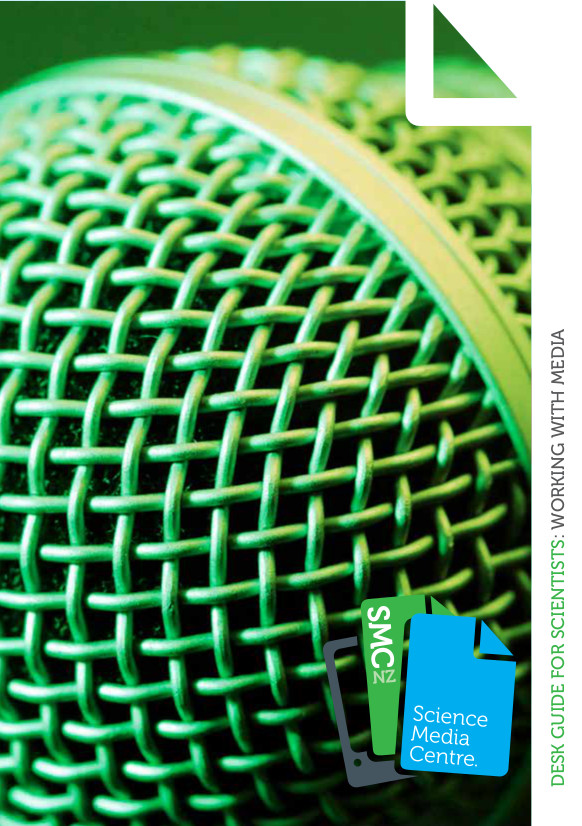 If you are comfortable and effective in front of media you will be better able to explain your research and its significance to a wider public, making it relevant to their everyday lives. You can become a voice for science on important issues, using evidence to help inform public opinion.
You can help inspire young people to become scientists, and share your passion for science with a range of audiences you would not otherwise reach.
Beyond this, practical skills gained from working with media can be put to immediate use to improve grant applications, public lectures, stakeholder briefings, interactions with investors, collaborators and students, as well as other forms of outreach.
We recognise that interacting with the media can be daunting, but it does not have to be an 'us vs. them' situation. International surveys show scientists consider the impact of their media interactions on their career generally to be mostly positive, neutral or balanced, but hardly ever negative.
Most journalists have a simple aim when they interview a scientist – to get a clear explanation of new research or informed commentary on a breaking news story. The better you as a scientist can meet this need, the better the results will be when the story is published.
"I believe that as scientists we have a duty to translate our work into a language that the public can digest, so that they too can marvel in the many exciting discoveries made each year. Not surprisingly, effort made in educating the public of the wonders of our world can be very rewarding."
Dr Cornel de Ronde, GNS Science.
"New Zealand's science community is small, so if you're not prepared to talk to the media on a scientific issue, who will? And even if the issue of the day does not fall directly within the bounds of your expertise, you will still know more about it than 99.9% of New Zealanders."
Professor Shaun Hendy, University of Auckland.
"I was seeing a lot of misinformation being spread in the media by opponents of community water fluoridation. I drew on my knowledge of the literature and my own research and published a short media statement which the SMC distributed. I was surprised at how quickly the media responded. My phone rang off-the-hook for days."
Dr Jonathan Broadbent, University of Otago.
We've put together some resources to explain everything you need to know about working with the media.
Back to Working with media