The world of the media can seem like a hectic, confusing place – that's because it is. But there are a few things you can learn ahead of time to get a better idea of why things happen the way they do.
Journalists and scientists work on very different time scales. The newsroom is a busy place where decisions are made in seconds and deadlines are constantly looming. When contacted by a journalist it is important to be aware of the time constraints they are under.
News journalists often only have a matter of hours to research and write a story, so you can be a big help to them by providing succinct explanations and drawing their attention to the most important aspects of a scientific story, which might not be obvious to a non-scientist.
TIP: Always ask how much time the journalist has to work on a story and their expectations in terms of what they want from you. It is okay to ask for some time to review material.
"In our newsroom, the chief reporters and programme editors put a lot of weight on what scientists have to say about major stories. I often ring around to see if there are science angles on breaking news but I can't reach everyone, so it would be great if scientists could be proactive about getting in touch with media. Also, if they are unhappy with the way a scientific issue is being covered, or have ideas about how it could be covered better, it would be great to hear from them."
William Ray, Radio New Zealand.
New Zealand Herald Science reporter Jamie Morton plots the development of a story through the day from idea to finished product…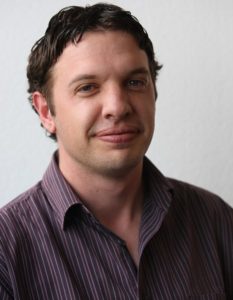 8.30am
I sit down at my desk and read the paper. I want to see how my stories were treated, how I can improve. I catch up on news that broke overnight, browsing science sections of overseas media and check the debates running on Sciblogs.
Press releases from universities or research institutes will be waiting in my inbox. Whatever turns up, via releases or news tips, I ask myself a few questions: Is it new, a worldfirst? Why should a reader care about it? Will it have some significant impact on their life? Or is it simply interesting or quirky enough to make the grade?
9.30am
The first general news meeting is held in the newsroom. I'll pitch my stories to the morning duty chief reporter, and hopefully I'll have chosen them well enough that they'll sell themselves.
10am
I hit the phone, lining up interviews. The key is to get quotes from key sources in the bag as early as possible. I'll think about photos, graphics, factboxes. Do we need them? If so, I'll let the photography and graphics teams know early. The middle part of the day is research and writing, maybe a site visit or coffee catch-up on a slow news day.
2.30pm
The afternoon chief reporter will ask how my story is tracking. If it is looking good, they'll add it to the newslist for the editorial heads to consider at the afternoon general news meeting. My bosses will make suggestions or query the research. They want to make sure it's a strong story.
4.30pm
For anything other than breaking news, the story has to be finished by this time. I'll file my article in our system and it will be picked up, sub-edited, and placed on a designated page.
5.30pm
The final newslist is sent out to all reporters and I'll finally be able to see what page my story is destined for. But I don't see exactly how it will look, the layout team will work into the night. I check my inbox and science websites one last time and head home.
9pm
My mobile phone rings – a sub-editor wants to check a fact. I talk her through it, she tweaks the sentence. The story is finally put to bed and within a couple of hours will be rolling off the presses.