Five new projects will be funded in the latest round of the Aotearoa New Zealand Science Journalism Fund.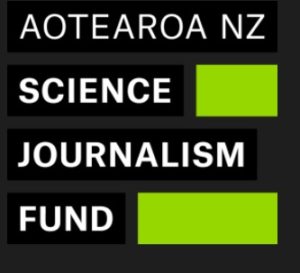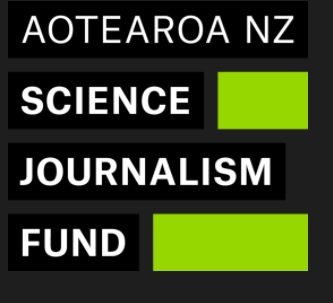 Grants ranging from $1750 to $5000 will fund reporting on topics including fisheries management, the impacts of sea level rise on Māori coastal communities, and the challenges of earthquake strengthening high rise apartments.
Projects have been awarded under the following themes:
Science in the public interest funded by Te Pūnaha Matatini
$5000 to Kate Evans for her project "Rough seas: Investigating New Zealand's fisheries management system" – for publication in New Zealand Geographic.
Sea level rise in Aotearoa New Zealand funded by NZ SeaRise programme
$3700 to Eloise Gibson for "Uncharted waters" – a written feature with graphics, for Newsroom.
$2300 to Charlie Mitchell for "Frontlines" – a multimedia exploration of the intersection between sea-level rise and socio-economic issues for Stuff.
Stronger homes on better land funded by the Earthquake Commission
$1750 to Charlie Dreaver from RNZ for a multimedia radio package for Our Changing World and Morning Report on "Living the high life on shaky ground: Earthquake strengthening New Zealand's apartments".
Open call
$3000 for Nadine Hura for "E Hinemoana, E Tangaroa / Facing the rising tide" – for publication in The Spinoff.
This theme is funded up to $1500 by our Press Patron supporters and the Prime Minister's Science Communication Prize. In recognition of the high quality of this application from an emerging journalist, it has also been granted an additional $1500 from the NZ SeaRise programme.
All of the projects will made available one month following publication under a Creative Commons licence.
"Supporting talented journalists to spend time working on innovative projects is what this initiative is all about," said the fund's founder, Dr Rebecca Priestley. "Applicants to the fund have a very high success rate, and we encourage first timers who are thinking of applying but unsure how it might work to get in touch. We will be offering additional support and guidance for upcoming rounds."
A single funding round for 2019 was signalled, however, two of the themes were not fully subscribed so a new call for applications, with a focus on stories on natural hazards and research into earthquake risk, will be made shortly.
The four judges included Dr Tara Ross from the University of Canterbury, Associate Professor Rebecca Priestley, Professor James Renwick from Victoria University of Wellington, and Dacia Herbulock from the Science Media Centre.
This is the fourth completed funding round since the fund's 2017 launch. Topics covered range from agricultural green house gases to data privacy, to robots in healthcare and gene editing.
You can read more about completed projects here. Some funded projects from the previous round are still underway.
Any organisations wanting to support the fund, please contact Rebecca Priestley at sciencejournalismfund@gmail.com. Readers also have the opportunity to support the Aotearoa New Zealand Science Journalism Fund through PressPatron, a new crowdfunding platform allowing readers to make contributions towards the type of content they love consuming.
About the Aotearoa New Zealand Science Journalism Fund
The Aotearoa New Zealand Science Journalism Fund is the first independent journalism fund dedicated to furthering coverage of the science-related issues that impact New Zealanders. The fund was set up by Rebecca Priestley, winner of the 2016 Prime Minister's Science Communicator's Prize, in association with the Science Media Centre, to support journalism that highlights the science that underpins, or informs, major issues facing our society.
More information about the fund is available here. Visit Press Patron to make a contribution.