Australian hardware chain Bunnings has decided to stop selling neonicotinoid pesticides products in its Australian and New Zealand stores by the end of the year.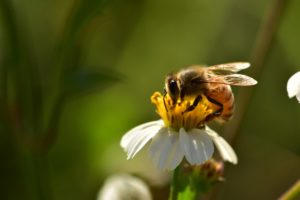 The Sydney Morning Herald reported the decision over the weekend, which the company said was based on studies that suggest neonicotinoid pesticides may be contributing to declining bee numbers. The decision followed a petition campaigning for Bunnings to pull the pesticides from its shelves, but the company said it had reached its decision independently of the petition.
Two studies, published last year in Science, based on large-scale field experiments found mixed results across European countries. At the time, Victoria University of Wellington insect ecologist Professor Phil Lester said while he hoped the Government acted on such studies, "I'd personally be disappointed if that action was anything other than evidence- and science-based".
He said there were reports from the UK that growers were reverting to broad-spectrum pesticides "that are considered worse for the environment and mean they cannot grow certain crops".
Lester told Radio NZ that over-the-counter neonicotinoid-containing products were used at a small scale in New Zealand, so the Bunnings ban would have little impact. "My guess is it will have minimal effect really in the wider scale of things. There are lots of crops around New Zealand that utilise neonicotinoids and it's those big cropping systems that utilise much more and the use of the home handy-man, or home gardener will pale into insignificance in comparison."
Mitre 10 has said it will review the sale of neonicotinoid pesticides, but as a scientific consensus had not been reached "we are guided by regulation from the Environmental Protection Agency and MPI".