Science New Zealand, the body that represents the country's seven Crown Research Institutes (CRIs), hosted its inaugural national awards at Parliament last night.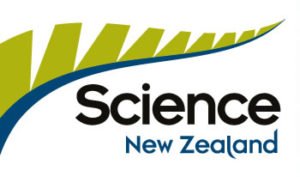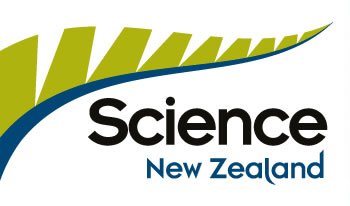 It's been a week of celebration for the research institutes, which have been celebrating 25 years since the inception of the CRIs. Its conference on Thursday included addresses by new Minister for Research, Science and Innovation Dr Megan Woods, and new Parliamentary Commissioner for the Environment Simon Upton.
The inaugural awards included categories for early career, lifetime achievement and team research. Some of the winners include:
Lifetime Achievement Award: Dr Ken Gledhill from GNS Science, who designed and built the first digital seismographs in New Zealand. He was a key player in setting up the geological hazard monitoring system GeoNet, which started in 2001 and is now a household name. Since 2005, Dr Gledhill has been involved in the Pacific Tsunami Warning and Mitigation System.
Dr Marne Wellenreuther from Plant & Food Research received an Early Career Science award for her work using genomics to revolutionise the fishing industry, breed new species and rebuild fish stocks. She is leading New Zealand's first native inshore fish breeding programme using genomic tools to identify hardiness and growth potential in snapper.
Team Award: Niwa's Pacific Hydroclimate Team: Mark Crump, Stuart Escott, Marty Flanagan, Andrew Harper, Jeremy Rutherford and Barry Waugh. They have transformed the monitoring and human capacity across some of the most climate-vulnerable developing countries in the world. Their work has enabled data and information to be delivered to underpin preparedness and resilience to weather hazards, climate variability and change in almost every economic sector across the region.
Full list of recipients
Early Career Researcher
Dr Estelle Dominati – AgResearch
Dr Jo-Anne Bright – ESR
Dr Jerome Leveneur – GNS Science
Dr Nick Cradock-Henry – Manaaki Whenua
Dr Kim Goetz – NIWA
Dr Maren Wellenreuther – Plant & Food Research
Dr Nari Williams – Scion
Individual / Lifetime Achievement Award
Dr John McEwan – AgResearch
Dr Murray Close – ESR
Dr Ken Gledhill – GNS Science
John Innes – Manaaki Whenua
Dr Clive Howard-Williams – NIWA
Dr Susan Gardiner – Plant & Food Research
Dr David Cown – Scion
Team Award
AR37 Endophyte Team – AgResearch
Forensic Biology Team – ESR
NZ UNCLOS Team – GNS Science
TB Free Team – Manaaki Whenua
Pacific Hydroclimate Team – NIWA
Pollination & Apiculture Team – Plant & Food Research
Biosecurity Team – Scion