On Friday, the Chief Coroner and NZ Police issued a warning about synthetic cannabis which has been linked to at least seven recent deaths in Auckland.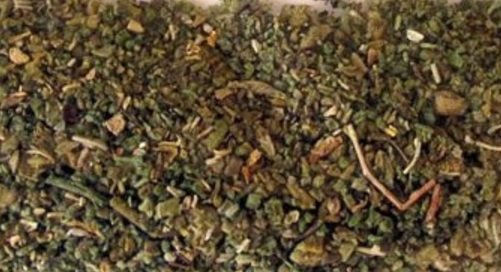 The seven dead are believed to have used synthetic cannabis recently or were found with it on them.
Auckland City Hospital's emergency department has seen 31 people suspected of taking synthetic cannabis in the past week, all of whom had suffered seizures or had collapsed.
Other symptoms include vomiting almost immediately after smoking the drug, a rapid 'zombie' like state and out-of-character violence.
Dr Paul Quigley, emergency medicine specialist at Wellington Hospital told the Science Media Centre said that synthetic cannabis is "far more potent than naturally-occurring THC" and that "even a single smoke of synthetic is the equivalent of up to 15 normal joints."
But Detective Inspector Gary Lendrum said in a press conference that the "real problem with it is that it's being laced with other chemicals" so when you buy this product, you don't know what you're getting, you don't know what it's been laced with".
He also noted that he doesn't think it's just one laced batch, as the effects have been noted across New Zealand.
Associate Health Minister Peter Dunne — who warned against the consequences of an unregulated market three years ago — said that he was horrified by what had happened, but that the deaths were "eminently foreseeable" in the wake of the 2014 Psychoactive Substances Amendment Act which banned synthetic cannabis. He told RNZ's Checkpoint that the Act drove "these substances back underground where we've no control, no visibility of them and unfortunately, we now see some consequences." 
The executive director of the New Zealand Drug Foundation, Ross Bell, told VICE on Friday that it is premature to even give a name to what this drug may be. "No testing has been done, the findings of the deaths haven't been made; the Police cannot make the claims that they've made that these deaths are synthetic cannabis related."
He also said that it was appalling to play footage that "shames people who use drugs, people who are in vulnerable and compromising situations
Several local news agencies covered the initial warning from Police and the political responses:
Stuff.co.nz: Police, coroner investigating multiple synthetic cannabis deaths: 'further people are going to die'
NZ Herald: Seven deaths in Kiwi synthetic cannabis epidemic this month
VICE: Seven New Zealanders Dead After ODing on What Police Call Synthetic Cannabis
TVNZ: Politician says synthetic cannabis deaths 'eminently foreseeable'
The Guardian: Synthetic cannabis: New Zealand police issue warning after spate of deaths
RNZ: St Johns called out 20 times a day in Auckland over synthetic cannabis
RNZ: Synthetic cannabis likely being spiked – Auckland City Mission
RNZ: Concerns over possible new chemical in synthetic cannabis
Newshub: Drug users must take responsibility after synthetic cannabis deaths – PM