Research from the University of Otago suggests that letting babies feed themselves solid foods appears to lead to them being less fussy eaters.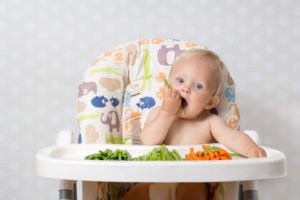 Published today in JAMA Pediatrics, the randomised trial found children who fed themselves solid foods once they were ready – rather than traditional spoon-feeding – had a better attitude towards food at 12 and 24 months and were less fussy about food than children who were spoon fed.
However, the study's original hypothesis – whether such baby-led weaning would reduce the risk of becoming overweight, or other important outcomes – was not supported by the results. They found no evidence of improved energy self-regulation of body weight when compared to more traditional feeding practices.
Co-author Professor Rachael Taylor said there were some limitations to the study, but they found no evidence that infants following a baby-led approach did not eat enough food and there was no sign that the babies were underweight.
The research findings were covered by local and international media, including:
NZ Herald: Babies who feed themselves less fussy eaters
TVNZ: Babies allowed to feed themselves are less fussy, study suggests
Otago Daily Times: Mess is best to get in the mood for food
Reuters: Given a chance, even babies will overeat
MedPage Today: Self-Fed Weaning Babies Less Fussy – But no effect on weight in randomized trial