Should New Zealand follow the Australian 'no jab, no pay' model to boost immunisation rates? Nikki Turner from the Immunisation Advisory Centre says no, our current approach is working.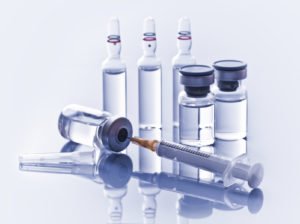 An excerpt (read in full):
By being systematic, setting national targets and communicating effectively to healthcare providers and parents, we have seen a dramatic improvement in immunisation coverage over the last 25 years.
In 1991, New Zealand had 56 percent of its children fully immunised by the age of two – much lower for Maori and Pacific kids. In 1995/6 we had gotten to 72 percent for all two-year-olds. Now, in 2017, we are just under 95 percent fully immunised with very little difference between different ethnic groups.
So why go down the track of a mandatory ban? I don't believe New Zealand needs that.
We are already obtaining and maintaining high immunisation coverage without draconian rules. Having people understand why vaccination is important is a much more sustainable model.
What we've shown is that we can take people with us – if you can communicate effectively to the community that vaccinations make a difference, you get good coverage.