Drug-funding agency Pharmac will consider an application to subsidise sanitary products.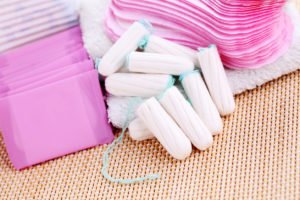 Campaigners have been lobbying for greater access to the items, following reports last year of women and girls missing work or school or relying on rags and newspapers because they couldn't afford pads and tampons.
Pharmac chief executive Steffan Crausaz told Radio NZ that a private citizen had contacted them late last year. He said it was the first time the agency had received such an application and it would seek advice on whether sanitary products fall within the boundaries of items it's allowed to fund.
The announcement was widely covered by local media, including:
Radio NZ: Pharmac considers funding sanitary products
Stuff.co.nz: Pharmac to consider funding tampons and pads following application
Timaru Herald: Sanitary products may be subsidised by Pharmac
TVNZ: NZ drug-buying agency Pharmac considering funding pads and tampons
Newshub: Pharmac considers funding tampons, pads
Taranaki Daily News: Subsidy idea for sanitary items gets support from Taranaki charities