A Consumer NZ test of 40 fresh chicken products found campylobacter in nearly two-thirds of the samples, sparking calls for regular testing of chicken sold in retail stores.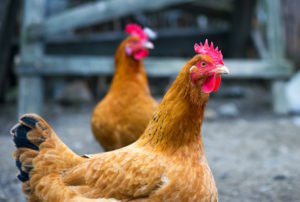 Raw chicken is considered responsible for some 40 per cent of campylobacter cases. New Zealand has 6218 notified cases of the bacterial disease in 2015 – a rate of 135.3 per 100,000.
In 40 raw products that Consumer NZ tested, campylobacter was detected in 26 products. And while the bug's presence doesn't mean someone will get sick from consuming it – so long as it is cooked properly – Consumer NZ chief executive Sue Chetwin said there was general agreement the levels were too high and needed to come down.
Chetwin said the United Kingdom had a system for checking chicken at the retail end of the chain, which New Zealand should look to implement too. The Ministry for Primary Industries said it had considered retail testing, but decided it was unnecessary.
University of Otago public health expert Professor Michael Baker told Radio NZ that dirty chicken caused a number of cases of campylobacter similar to the scale of Havelock North every two months. "So why aren't we having a national enquiry about that problem?"
He said cooked and frozen chicken were safe food sources, but it was the "rise of contaminated fresh chicken that's driven this whole epidemic".
"Going back a couple of decades when we mainly relied on frozen chicken we didn't have this problem on this scale, so we've created this epidemic and we can fix it," Professor Baker said.
The results of the Consumer NZ testing have been covered widely in NZ media:
Stuff.co.nz: More than half of chicken could have campylobacter – Consumer NZ
Radio NZ: MPI rejects at-retail campylobacter tests for chicken
Otago Daily Times: Supermarket chicken positive for campylobacter
Newshub: Most store-bought chicken tests positive for campylobacter – Consumer 
TVNZ: Bacteria found in close to two-thirds of supermarket chicken
SunLive: Bad chicken on sale
Radio NZ: Contaminated chicken the biggest food safety issue in NZ