The Health Minister has reassessed his stance on safe-sleep pods for babies following a New Zealand Herald investigation and advocacy from scientists.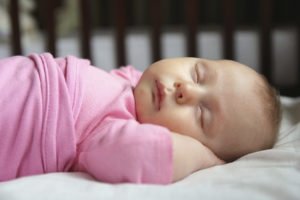 NZ Herald investigative reporter Olivia Carville found the Ministry of Health had restricted the reach of flax-woven wahakura, or their plastic counterparts pepi-pods, despite evidence showing they reduce the risk of Sudden Unexpected Death in Infancy (SUDI) for families who co-sleep with their babies.
University of Auckland cot death expert Professor Ed Mitchell has researched the devices and suggests they could cut the SUDI death rate in New Zealand from about 50 deaths a year to as few as five.
While Health Minister Dr Jonathan Coleman had initially defended his stance on the sleeping devices, he has since written to Prof Mitchell to say the Ministry would develop a national safe-sleep programme that incorporates the use of safe-sleeping spaces.
Prof Mitchell told the NZ Herald that the decision marked "a big day for us and New Zealand children". "This is a very clear endorsement from the minister and I'm delighted, to be quite frank."
Coroner Wallace Bain told the Rotorua Daily Post that the decision could save hundreds of lives. He has advocated for a change to policy around promoting safe sleeping arrangements, and in a 2012 finding said as many as 60 babies died each year through unsafe sleeping practices.
News of Dr Coleman's plan to develop a national programme was covered by local media, including:
NZ Herald: Sleep pods to be funded as officials over-ruled
Newshub: Life-saving pepi-pods get Govt backing
Radio NZ: Ministry to fund pēpi pods
Stuff.co.nz: Government U-turn on funding pepi-pods could save dozens of babies' lives
Rotorua Daily Post: Pod decision will save 'hundreds of young lives'
Newstalk ZB: Health minister backtracks to fund sleep pods
TVNZ: Ministry of Health to develop safe sleeping pepi pod programme