Drug-buying agency Pharmac officially announced funding for the melanoma treatment Keytruda on Tuesday.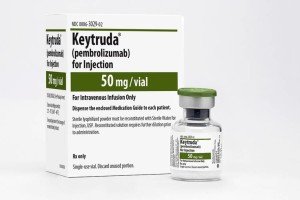 It followed a provisional decision in June to fund the drug and funding for the alternate Opdivo (nivolumab). Pharmac had previously said it had received mixed advice on the long-term benefits of Keytruda (pembrolizumab), but operations director Sarah Fitt said new evidence had given confidence to fund Keytruda.
From September 1, Keytruda will be fully funded for patients with advanced melanoma.
The announcement was covered by NZ media, including:
Stuff.co.nz: Pharmac funds melanoma drug Keytruda
Newshub: Keytruda officially gets Pharmac funding
NZ Herald: Pharmac decision brings mixture of 'joy, sadness and hope' for Keytruda campaigners
Radio NZ: Melanoma patients welcome Keytruda decision
NZ Herald: Pharmac confirms Keytruda funding
Newshub: 'People died' thanks to Pharmac's delay on Keytruda – survivor
Newstalk ZB: Decision to fund Keytruda 'great news' for melanoma patients
TVNZ: Cancer drug Keytruda to be fully funded by Pharmac from next month