The Parliamentary Commissioner for the Environment, Dr Jan Wright,  has released her commentary on a wide-ranging 'State of the Environment' report published last year, saying that the Ministry for the Environment needs to give more direction to policy makers.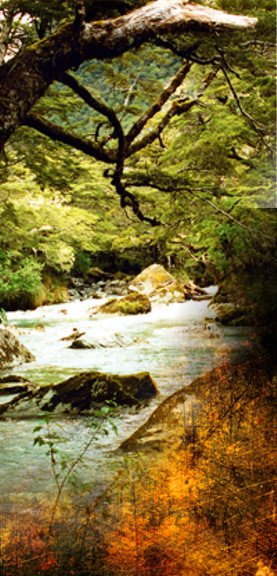 The Environment Aotearoa 2015 report, released by the Ministry and Statistics News Zealand last year, covered pressures, states and impacts, across a range of environmental domains.
Under her responsibilities in the Environmental Reporting Act, the Commissioner provides commentary on reports prepared by the Ministry for the Environment and Statistics New Zealand.  Dr Wright commended the Ministry and Statistics New Zealand on what they have achieved in a limited amount of time, but identified eight areas for improvement.
One of the key recommendations was that the Ministry for the Environment should provide more direction to the Government on which environmental  issues are most pressing – information which was lacking in the 2015 report. The Commissioner's commentary states:
This should begin with the preparation of a report to the Minister for the Environment that outlines priorities for action following Environment Aotearoa 2015 and this commentary. This 'response' report should be made available to the public.
"There will never be a perfect state of the environment report – the challenge is one of incremental improvement," said Dr Wright in a media release.
The commentary also provided the Commissioner's take on the state of New Zealand's environment and identifies priority issues that stand out for particular attention, including climate change and water quality.
The Commissioner's commentary has been widely covered in national media. Examples include:
RadioLIVE: Environment Commission slams the government for a lack of action regarding climate change
Newstalk ZB: Fed Farmers: Environment report hits nail on the head
TVNZ News: Environmental watchdog says NZ must do more for ocean's health
RNZ: Call for Govt climate change action
Stuff.co.nz: Rivers won't poison swimmers: Federated Farmers
NewstalkZB: Govt's environment report criticised for not giving the full picture
NZ City News: Watchdog critical of environment report
TVNZ News: NZ needs to do more to protect marine life – new report
RNZ: Commissioner pans environment report
Stuff.co.nz: Climate change 'most serious' environmental issue for New Zealand – report
Have a look at our previous commentary on the Environment Aotearoa 2015 report below.
https://www.sciencemediacentre.co.nz/2015/10/21/state-of-the-environment-report-expert-reaction/reaction/