If you think a well-written science article is still the key to communicating your research, think again.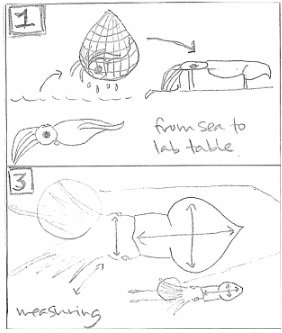 Despite promising news that the smartphone is actually conducive to consuming longform journalism, numerous studies into how we read stories online show most of us don't finish the article. Many of us skip onto the next thing after a matter of seconds.
As Slate writer Farhad Manjoo ponders in this piece: "Maybe this is just our cultural lot: We live in the age of skimming."
What we are increasingly doing though, is watching videos. Facebook, the world's largest social network with 1.4 billion users, serves up eight billion video views per day. That's up 100 per cent on last year. Around 500 hours of video footage are uploaded to Youtube every minute. Often we only get seconds into a video as well. But the video medium allows more opportunity to engage a time-poor and increasingly distracted audience.
As such, it is a very powerful science communication tool. Take the hugely successful Periodic Table of Videos, developed by the University of Nottingham or ASAP Science, both of which have notched up hundreds of millions of views on Youtube.
Many of these videos have "gone viral", being shared widely across the internet and social media networks.
Within the video medium, animation has become a popular and effective tool to communicate scientific concepts, particularly for complex and abstract areas of science – think the Higgs Boson, or how viruses attack the body.
With that in mind, the Science Media Centre has for the last couple of years been running Science Media SAVVY science video and science animation workshops around the country, introducing experts to the tools and storytelling techniques of video and animation.
Workshops held in 2015 saw us partner with University of Auckland microbiologist and Prime Minister's Science Media Communicator's Prize winner Dr Siouxsie Wiles, who has had success herself with her animated science videos. Siouxsie put up some of her prize money to help get some of the science animations developed in our workshops into production.
All of the resources from our video and animation workshops are available via these Trello Boards – science videos, science animations.
Several of those animations are now filtering out onto the web and illustrate just what is possible to do, at relatively little cost, in the area of animation. Here are a few of them:
Keeping it Simple 
produced by Theo Brandt (Immunisation Advisory Centre)
Theo Brandt wanted a simple video to explain the importance of immunisation to prevent infectious diseases like measles, mumps and rubella. He developed this animated video to explain the concept of herd immunity.
Cancer Fight Club
produced by Katherine Allen (Malaghan Institute)
Katherine Allen wanted to explain the work underway at the Malaghan Institute where scientists are attempting to teach dendritic cells how to fight off cancer cells.
Feeding New Zealand's birds
produced by Josie Galbraith (University of Auckland)
Josie Galbraith is a doctoral candidate at the University of Auckland, looking at terrestrial avian ecology. She wanted to produce a video looking at how thousands of Kiwis feed birds in their back gardens but how this may not be doing them much good.
Can we achieve a predator-free New Zealand?
Produced by Kimberley Collins (Forest & Bird)
Kimberley Collins wanted to show how pest eradication efforts on islands off the coast of New Zealand have and can be scaled up to tackle bigger geographic areas.