Stronger rules on farm pollution and a $100 million for cleaning up lakes and rivers are among new initiatives put forward by the Government to improve freshwater management.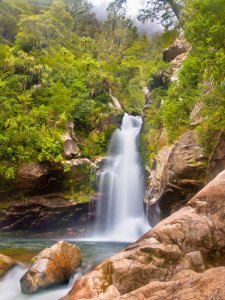 The measures were announced at the Bluegreens Forum in Tekapo, with a consultation document titled 'Next steps for fresh water' released by Environment Minister Dr Nick Smith and Primary Industries Minister Nathan Guy.
The 23 initiatives in the discussion document include:
National regulations to get stock out of waterways;
Strengthening the national requirement on councils to set limits;
Standardised water permit conditions on efficient use of water and minimising nutrient loss;
Improved iwi involvement in council development of water plans and water conservation orders; and
An additional $100 million clean-up fund for lakes, rivers, and wetlands.
The announcement has been widely covered in New Zealand. Examples include:
Newshub: Criticism over Government livestock plan
RNZ: Fish and Game rejects planned water changes
Stuff.co.nz: Feds welcome new water discussion but Fish & Game say it will weaken environment laws
New Zealand Herald: Marnie Prickett: NZ's shocking freshwater issues
Newshub: Action wanted from Govt over freshwater policies
Stuff.co.nz: Farmers want fairness in plans to deal with polluted waterways
RNZ: Plans to improve freshwater criticised
NewstalkZB: Government water proposal in a nutshell