After two week of negotiations more than 190 countries have agreed to to an international deal to tackle climate change.
The agreement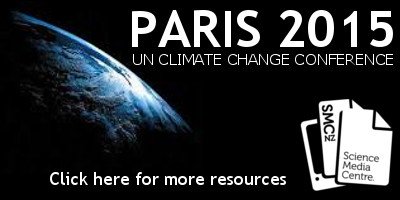 , which was released in the early hours of Sunday morning (NZT), sets the goal of limiting the world's rise in average temperature to "well below 2 degrees Celsius above preindustrial levels and pursuing efforts to limit the temperature increase to 1.5 degrees Celsius".
Countries will be required to report on "national inventories of emissions by source" and also to report on their mitigation efforts.
"The agreement is a huge and historic step forward," said Minister for Climate Change Issues Tim Groser in a media release.
"This is the first truly global agreement on climate change. All countries are committing to take ambitious action."
Read expert reaction from New Zealand researchers and experts collected by the SMC.
The historic agreement has been extensively covered in New Zealand. Examples include:
RadioLIVE: Biggest ever worldwide climate change agreement reached in Paris
RNZ: Climate deal draft 'agreed' in Paris
New Zealand Herald: Government hail historic climate deal
TVNZ News: Paris climate treaty 'a huge and historic step forward'
New Zealand Herald: Key points of Paris climate agreement – Climate Change
Otago Daily Times: How the world learned its lesson and got a climate deal
Follow-up and reaction:
Stuff.co.nz: $100 a year for climate costs
RNZ: Mining to continue despite climate deal – PM
New Zealand Herald: Ryan Mearns and Simon Hillier: Paris Agreement a major step forward
Maori Television: Paris agreement not good enough say protestors
3 News: Climate change deal lauded by Federated Farmers
RNZ: Govt policies 'don't meet global goal of 1.5°C'
Stuff.co.nz: Paris climate deal: New Zealand must improve plans to meet global target
National Business Review: Groser hails market-based solutions in Paris climate agreement
Stuff.co.nz: Paris climate deal: what does it mean for New Zealand?