Some crayons sold in New Zealand have been found to contain traces of asbestos following random testing by the Ministry of Health.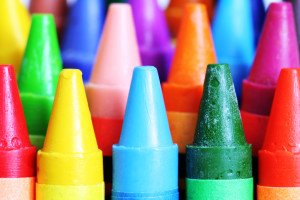 The Ministry of Health has confirmed the presence of asbestos in three of 21 crayon products randomly sampled from the market, but noted the risk to the consumer is considered to be low. Asbestos is a naturally occurring substance composed of fine silicate materials which, if inhaled, can cause lung complications and cancer.
The release from the New Zealand government follows similar testing undertaken in Australia which also identified the presence of asbestos in a number of crayon products. The Australian Competition & Consumer Commission did not believe that traces of asbestos in crayons presents a safety risk to consumers because the asbestos is fixed within the crayon wax and stated there is no need to panic.
US government testing undertaken in 2000 indicates that the presence of asbestos is linked to the use of talc as a binding agent in the crayons. Talc and asbestos are similar in composition and naturally occur in similar locations. This can lead to natural cross-contamination and this is believed to be the reason asbestos is being detected in some crayons.
The US report stated that the risk posed by asbestos in crayons was "extremely low" but called on manufacturers to reformulate their products as a precaution.
Three of the samples tested in New Zealand contained asbestos. These are:
Disney – Planes, Fire & Rescue – Double ended crayons
Avengers Age of Ultron – 8 Chunky Crayons
Art Series – Jumbo Colours 12 Non-Toxic Bright Colours
The Ministry recommends concerned parents or carers check any crayons against the those tested and, if still concerned, stop using the crayons and dispose of them.
The Ministry for the Environment (MfE) is currently consulting on a proposal to ban the import of asbestos containing products to New Zealand.
Coverage of the New Zealand announcement includes:
Stuff.co.nz: Tests reveal asbestos in New Zealand crayons
3 News: Asbestos found in crayons
TVNZ News: Asbestos found in kids' crayons