The search for extra-terrestrial life has been re-invigorated by a new initiative launched by British cosmologist Stephen Hawking and funded by Silicon Valley entrepreneur Yuri Milner.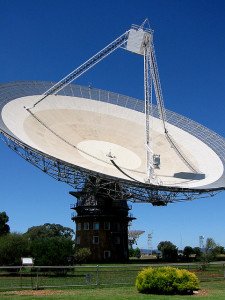 The newly announced Breakthrough Initiative claims to be the largest ever scientific research program aimed at finding evidence of civilizations beyond Earth. Radio telescopes in the US and Australia will survey the million closest stars to Earth and the 100 nearest galaxies, scanning for anything that could be construed as a signal from another intelligent life form.
The data generated by the search will require monumental processing power and will also be made open source, accessible to the public.
Entrepreneur Yuri Milner, who is funding the $100 million project, said: "With Breakthrough Listen, we're committed to bringing the Silicon Valley approach to the search for intelligent life in the Universe. Our approach to data will be open and taking advantage of the problem-solving power of social networks."
Read more about the project here.
New Zealand coverage of the launch includes:
Radio New Zealand: Search for aliens gets $100m boost
Stuff.co.nz: Stephen Hawking launches $152 million search for aliens
Paul Henry Show: Hawking launches $100M search for extraterrestrial life
3 News: Stephen Hawking leads search for alien life
New Zealand Herald: Searching for ET: Hawking to look for extraterrestrial life
MSN NZ News: Stephen Hawking backs new search for aliens