Two commentaries published in today's issue of the New Zealand Medical Journal call on authorities to make the right movies in tacking childhood obesity.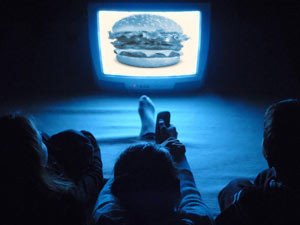 In an editorial, Dr Steven Kelly of Christchurch Hospital and Prof Boyd Swinburn from the University of Auckland, highlight New Zealand's growing rate of childhood obesity. Outlining the future health consequences of obese youth, they applaud the current government for making the issue a priority.  They say that best actions would be to tax and restrict the marketing of unhealthy food and implement healthy eating policies in schools and early childhood centres.
"Results from modelling studies suggest that tax on unhealthy foods is the single most cost effective approach to tackling obesity," write the authors.
Their comments come just days after Health Minister Jonathan Coleman explicitly ruled out a tax on sugar in an interview with TVNZ Q+A show.
In a second viewpoint article Prof Swinburn and his colleague Dr Stefanie Vandevijvere, expand on the issue of marketing, say the government should be "getting serious about protecting children from being targeted by sophisticated marketing for the very foods and beverages that are making them fat."
They summarise a number of New Zealand studies showing that children are regularly exposed to targeted advertising for unhealthy foods. Such marketing should ideally be regulated, write the authors, but at the very least strengthening of voluntary codes should "allow food companies to clearly demonstrate their commitments to become part of the solution for New Zealand's unacceptably high rate of childhood obesity."
The articles have received national attention in the media:
Stuff.co.nz: Junk food advertising ban best way to fight childhood obesity
Radio New Zealand: Renewed call for tax on frizzy drinks
3 News: Health experts: Time to cut junk food advertising