Hamish Fletcher, the New Zealand Herald's business reporter, looks at the possible outcomes for the science sector ahead of today's budget announcements.
An excerpt (read in full here):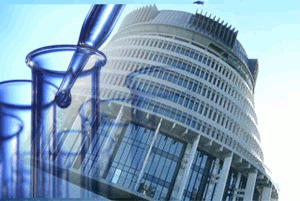 Budget 2015: Grants boost likely to be R&D's lot
 
Any Budget surprises for innovation expected to be geared towards growing business spending, says expert.
Any surprise research & development measures in today's Budget will likely be geared towards business, says one expert.
It is probable that the Government's main act for R&D today will be the already announced $80 million increase for Callaghan Innovation's grants programme.
That funding, spread over four years, will increase the available Growth Grant funding from $102 million to $122 million annually.
University of Auckland Professor of Physics Shaun Hendy says he isn't expecting much more from Finance Minister Bill English today.
Hendy, who is the director of research centre Te Punaha Matatini, said if anything new was in the Budget it would likely "be around getting the business R&D spend up".
"It's only growing at about the rate that we've seen for the last few decades so it's not like we've seen a supercharge in business R&D. There's positive trends in our ICT sector – computers and software-as-a-service – we've seen a big growth in research and development spending there but we're actually seeing a decline in spending in our manufacturing sector and in our primary sector," Hendy said.
"That's probably something [Science and Innovation Minister] Steven Joyce is less than happy about because that's where his attention has been … lifting business R&D."