The Australian Bureau of Meteorology has declared the Pacific is in an El Niño climate pattern – but some New Zealand scientists are not ready to back the claim.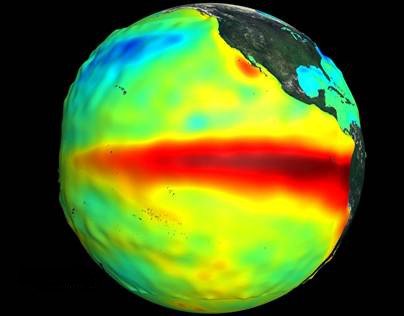 The Bureau made the declaration yesterday following close analysis of ocean temperature shifts and wind patterns. The El Niño conditions typically bring warmer ocean waters in the tropics, and weaker wind patterns, resulting shifts in climate around the Pacific.
You can listen back to an AusSMC briefing with Bureau meteorologists announcing the El Niño pattern on the AusSMC website, or read an explainer published on the Conversation website.
Here in New Zealand, scientists have commented on the Australian claims, noting that New Zealand tends not to be as strongly affected by the El Nino pattern as Australia, but could experience drier conditions in northern regions later in the year.
Not all scientists agreed with the Australian Bureau of Meteorology; NIWA principal climate scientist Brett Mullan told Radio New Zealand he did not believe there was enough evidence to support Australia's claim:
"Our view is it's maybe a little bit premature to call it more than a weak event; it's certainly premature to call it a strong event at this stage."
New Zealand coverage of the El Niño claims includes:
3 News: El Niño pattern blow to Canterbury farmers
Otago Daily Times: Bet on a 'cold, nasty' spring
Radio New Zealand: Scientists debate El Nino likelihood
NZFarmer.co.nz: El Nino now officially confirmed
Dominion Post: Forecast El Nino heralds drought warning
Stuff.co.nz: El Nino means cooler, stormy weather on the cards for New Zealand
New Zealand Herald: El Niño – is it finally here?