New Zealand men with advanced or metastatic prostate cancer need new treatment guidelines to ensure improved, more consistent and more equitable care, according to a new study led by the University of Auckland.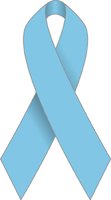 The study is the first of its kind to look at the treatment of New Zealand men with metastatic prostate cancer (MPC) and also suggests that patients and their families would benefit from better stage-specific information and support after diagnosis.
Lead author Professor Ross Lawrenson explains in a press release that the study found that less than 1 per cent of all men diagnosed with prostate cancer in the five years from 2006-2011 had received chemotherapy. This compares with 16 per cent in the US.
"Our results show that pharmacologic androgen-deprivation therapy (ADT) and chemotherapy is under-utilised in New Zealand patients with advanced prostate cancer. However, we can now empower patients and their families to make better informed decisions and support doctors to provide better care," he says.
View the study's report (pdf) at NZ Doctor.co.nz
The study findings have been widely covered in national media. Examples include:
NZ Newswire, NZ City: Variation in prostate cancer care
Radio New Zealand: Prostate cancer survival rates in NZ grim
New Zealand Herald: Prostate cancer: Kiwi men are dying too soon
ONE News: Kiwi prostate cancer sufferers aren't getting proper care, dying sooner
3 News: Kiwi prostate cancer sufferers dying earlier than overseas
NZ Doctor:  Advanced prostate cancer's toll on men brings call for clearer info
Te Manu Korihi, Radio New Zealand: Disparity in M?ori prostate cancer survival | Radio New Zealand News