The latest round of climate negotiations in Lima, Peru, has concluded, setting out the framework for further negotiations and final agreement in Paris next year.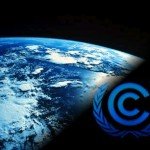 A key point of contention at the Lima meeting was the level of responsibility split between developed countries and poorer developing countries. This developing/developed split was included in the final agreement, with the text acknowledging the "differentiated responsibilities and respective capabilities"of countries involved.
Another key issue raised at the talks was that of compensation for poorer countries that experience "loss and damage" due to climate change, with the final Lima agreement promising to establish a scheme to support poorer countries.
The next step in the process requires governments to lay out their targets for limiting emissions ahead of the 2015 Paris negotiations.
New Zealand coverage of the Lima meeting includes:
Yahoo New Zealand: Peru talks step in right direction
TVNZ News: 'Generation Zero' activists to give MPs coal for Christmas
Radio New Zealand: Groser defends UN climate deal
Waikato Times: Climate stormclouds may head to Paris
New Zealand Herald: Climate change talks: Dead rats and other 'disturbing metaphors'
Radio New Zealand: Labour says no climate deal means disaster
Radio New Zealand: Deal reached at UN climate talks in Peru