New Zealand and Australia are world leaders when it comes to safe In Vitro Fertilisation (IVF), confirms a new report that summarises the latest data from the two countries.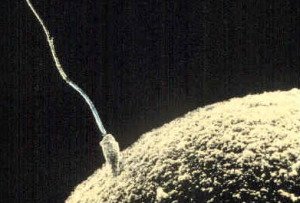 The authors of the Assisted Reproductive Technology in Australia and New Zealand 2012 report analysed data about IVF cycles undertaken in 2012 and the resulting babies born.
They found that rates of multiple births – a common result of IVF that presents a risk to mothers and babies – in New Zealand and Australia are among the lowest in the world, at 5.2 per cent and 6.6 per cent respectively.
New Zealand and Australia's low multiple birth rates are thanks to their focus on single-embryo transfer techniques. For comparison, multiple birth occurs in about 30 per cent of IVF births in the United States and about 18 per cent of those in the United Kingdom, according to a press release.
The report also showed that the number of IVF cycles per woman also differs between Australia (1.9 cycles) and New Zealand (1.5 cycles).
"Such differences in utilisation are likely to be associated with the different funding and eligibility criteria in New Zealand. I hope that in the future some adjustments to the eligibility criteria can be made to enable more couples in New Zealand to have a family," says Professor Cindy Farquhar from Auckland University's obstetrics department, who contributed data to the report.
The SMC has collected the following expert commentary. Feel free to use the quote in your reporting. If you would like to contact a New Zealand expert, please contact the SMC (04 499 5476; smc@sciencemediacentre.co.nz).
Prof Wayne Gillett, Head of Department, Department of Women's & Children's Health, Dunedin School of Medicine, University of Otago also contributed data to the report. He comments:
"Our (New Zealand) prioritisation tool allows for healthier women being able to access fertility treatments. The trade off is that fewer women have access and we are a long way behind Australia. NZ women are also disadvantaged in that if a pregnancy results from the first IVF treatment then they have to forgo the second IVF cycle. So NZ couples have less chance of attaining family-hood (more than one child), unless they fund it themselves.
"Professor Farquhar makes a good point in that adjustments to the eligibility criteria may enable some couples to access treatment, but unless there is additional funding other couples (who are currently funded) will miss out.
"For instance the current model doesn't allow some 37-39 year old women into treatment easily, unless they have long durations of infertility. The point here is that once they reach 40 they become ineligible. So if the eligibility criteria were changed to allow easier access for these older women the trade-off is that younger women would need to wait longer (and it is this group who have the best outcomes)."