Radio New Zealand asked three dental experts for their take on the newly released report by Roy Morgan Research, which suggests that tooth decay has significantly declined between 2009 and 2014.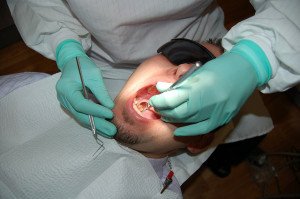 Aired as a slot in RNZ's Morning Report this week, journalist Nick Butcher interviewed New Zealand Dental Association chief executive David Crum, University of Otago paediatric dentistry professor Bernadette Drummond and Kevin Wong, a Masterton dentist with 25 years' experience.
An excerpt (read in full here or listen to the audio clip below):
Dentists are disputing new research claiming tooth decay is declining in New Zealand, saying it is not giving the full picture.
The research compiled by Roy Morgan Research over the past five years shows a lower rate of decay in young teenagers, and noticeable drops in the 18 to 34-years-old age group.
The greatest fall occurred among teenagers aged 14 to 17-years-old, with only 4 percent reporting tooth decay in the 12 months to June 2014.
New Zealand Dental Association chief executive David Crum said that is no reason to celebrate.
"For that age group, basic dental care is free, and we also know that about 30 percent of that age group don't attend dental visits.
"So there is 30 percent that you can take out of that figure already," he said.