In an article in this week's issue of Nature, titled 'The art of science advice to government', Sir Peter Gluckman, New Zealand's chief science adviser, offers his ten principles for building trust, influence, engagement and independence.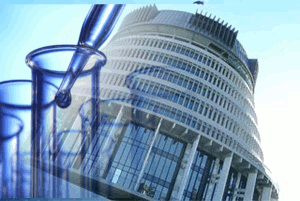 An excerpt:
In 2009, I was appointed as the first science adviser to the Prime Minister of New Zealand. The week I was appointed coincided with the government announcement that the New Zealand food industry would not be required to add folate to flour-based products to help to prevent neural-tube defects in newborns, despite an earlier agreement to do so. As it happens, this is an area of my own scientific expertise and, before my appointment, I had advised the government that folate supplementation should occur. But various groups had stirred considerable public concern on the matter, about health risks and about medicalizing the food supply.
Thus, in my first media interview as science adviser I was asked how I felt about my advice not being heeded. I pointed out that despite strong scientific evidence to support folate supplementation, a democratic government could not easily ignore overwhelming public concern about the food supply. The failure here was not political; rather, it was the lack of sustained and effective public engagement by the medical-science community on the role of folate in the diet.