by SMC media advisor John Kerr
It was once taken for granted that dietary fat was what made us… well… fat. However, the issue of obesity, its causes and health effects is becoming more muddled in the wake of academics, both in New Zealand and abroad, calling for a re-evaluation of the role of fat in obesity and health.
The issue has made headlines in New Zealand as academics questioning the role of saturated fats in obesity and heart disease have drawn criticism from nutritionists and health experts. A wide range of groups have backed the critical response, reiterating that the link between saturated fats and heart disease is supported by evidence and should form the basis for public advice on healthy eating.
Fat just misunderstood?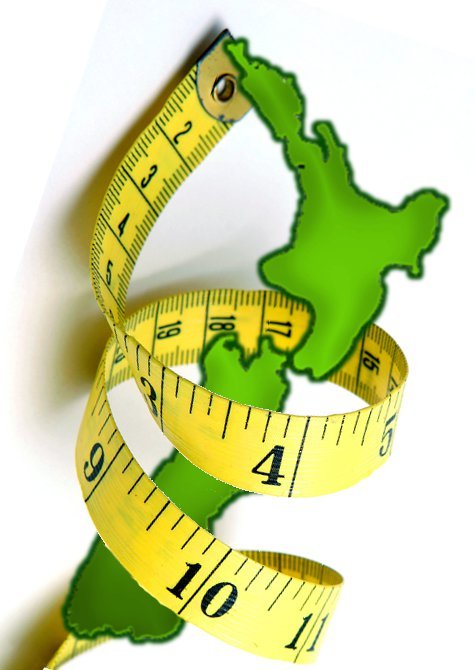 In recent days several academics have questioned the current thinking on dietary fat and health.
In a BMJ opinion article titled 'Saturated fat is not the major issue', British cardiologist Aseem Malhotra writes that is is time to 'bust the myth' about saturated fat's role in heart disease.
"Scientists universally accept that trans fats-found in many fast foods, bakery products, and margarines-increase the risk of cardiovascular disease through inflammatory processes," Malhotra writes. "But 'saturated fat' is another story. The mantra that saturated fat must be removed to reduce the risk of cardiovascular disease has dominated dietary advice and guidelines for almost four decades."
"Yet scientific evidence shows that this advice has, paradoxically, increased our cardiovascular risks."
The article goes on to argue that saturated fats may in fact be protective and that carbohydrates may be more to blame for heart disease.
Malhotra's piece has received widespread media attention; examples of coverage include the BBC,the Guardian, and, locally, Yahoo NZ News.
Here in New Zealand Malhotra's views are shared, at least in part, by Prof Grant Schofield of AUT, who ran several public seminars promoting a new high-fat low-carb diet. The diet eschews sugar and processed carbohydrates, instead focusing on meats, eggs, vegetables and unprocessed fats. You can read more about Prof Schofield's research and diet on his blog, The Science of Human Potential.
A Sunday Star Times article on Prof Schofield's diet noted that he "not only believes that high-fat diets work, but that they could be the key to a healthier lifestyle – and the key to reducing diabetes and obesity".
In the midst of all this, the ABC in Australia broadcast a Catalyst documentary featuring a number of independent researchers arguing that  dietary fats have been unfairly portrayed as the 'villains' in heart disease.
Public health experts weigh in
The combined saturated fat furore has received a strong response from a number of academics who disagree with the central thesis, arguing that saturated fat is indeed a key contributor to cardiovascular disease.
Malhotra's article has received balanced criticisms in the  coverage linked above as well as being directly rebutted by the University of Sydney's Prof David Sullivan on the commentary site The Conservation:
"During the last half century, scientific evidence has identified a dietary pattern that increases the risk of heart attack (coronary heart disease). This diet includes a high intake of trans and saturated fats."
Professor Tony Blakely of the University of Otago, Wellington, tackled both the BMJ article and Prof Schofield's diet in a post on his Public Health Expert blog, saying:
"It would be good if such dietary advice was underpinned with intervention trial research findings, rather than premised on rebuttals of existing research.  Nevertheless, there is a reasonably solid core of agreement if one looks closely.  Namely, the emerging consensus that overeating of refined carbohydrates is bad for you. Second, there is agreement on the benefits of eating more fruit and vegetables – especially to substitute other aspects of the diet.  Third, if you look closely at Schofield's recommended diet it is not too far off the Mediterranean diet with nuts and dairy products as 'fat' in the form of polyunsaturated fats. …

Science evolves, and new knowledge is generated. … So we should never claim to know anything for 100% sure, but at this point I am siding with the establishment and politely declining Grant Schofield's saturated fat push – but agreeing with his general push on reducing refined carbohydrates.

Some of the strongest criticism came in a press release from a broad group of health organisations headed by Prof Jim Mann, Director, Edgar National Centre for Diabetes and Obesity Research. The release notes:
"The international media response to a BMJ opinion piece claiming to debunk the "myth" of saturated fat as a cause of coronary heart disease could undermine public confidence in lifestyle changes that have resulted in appreciable health benefits, say a group of experts in public health and nutrition representing a number of New Zealand health-related organisations.
"They have also expressed concern regarding recent promotion in New Zealand of exceptionally low carbohydrate/high fat diets aimed at weight loss and reduced risk of some chronic diseases. …

"WHO has commissioned studies, also published in the BMJ, that have confirmed the importance of total fat reduction (typically also involving a reduction in saturated fat) as well as the reduction of sugars in helping to reduce overweight and obesity. "There is no evidence that this is achieved in the long term by very low carbohydrate- high fat diets," says Professor Mann.
"However, the group suggests that those who advocate for radical new dietary approaches have a responsibility to provide convincing peer-reviewed evidence of long term benefit as well as absence of harm. Such evidence does not exist for diets high in saturated and total fat, and very low in carbohydrate."
Prof Schofield, has responded to the criticisms on his blog, with an extensive post addressing the concerns as well as drawing attention to points that can be agreed upon by both sides of the debate.
The Ministry of Health's official guidelines recommend adults "prepare foods or choose pre-prepared foods, drinks and snacks with minimal added fat, especially saturated fat".