The Government's announcement of the National Science Challenges, including an extra $73.5 million funding boost to the initiative, has been widely reported in national media.
According to the government, Challenges provide an opportunity to align and focus New Zealand's research on large and complex issues by drawing scientists together from different institutions and across disciplines to achieve a common goal through collaboration.
The ten central Science Challenges announced are:
Aging well
A better start
Healthier lives
High value nutrition
New Zealand's biological heritage
Land and water
Life in a changing ocean
The Deep South
Science for technological innovation
Resilience to nature's challenges
You can read more about the challenges, including updated extensive expert commentary here, and a listen Science Media Centre briefing with Science and Innovation Minister Steven Joyce and the Prime Minister's Chief Science Advisor, Professor Sir Peter Gluckman on the SMC site.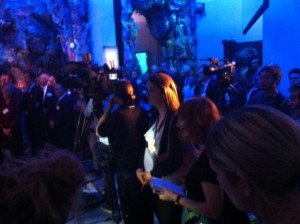 The announcement has been widely reported in national media. Examples include:
Radio NZ:  Big funding boost for science challenges
Idealog: The next step for National Science Challenges
Radio NZ:  Govt finalises its fields of science investment
MSN NZ News: Govt unveils science challenges, funding
Radio NZ: Scientists critical of science funding decision
Radio NZ:  Big funding boost for science challenges
Newstalk ZB: National Science Challenges revealed
NZ week: New Zealand gov't sets science research priorities
Stuff.co.nz: Government Science Challenges Dismissed As Lacking
TVNZ: Multi-million dollar funding boost for science sector
NZ Herald: Govt doubles funding for new major science projects
Stuff.co.nz: Government Pours Additonal $73.5 Million Into Science