A New Zealand study reviewing the available research on pricing strategies to increase healthy eating has received media attention both in New Zealand and abroad.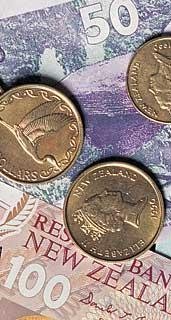 Researchers from the University of Auckland and the University of Otago, Wellington conducted a comprehensive review of modelling studies investigating the association between food pricing strategies, food consumption and chronic diseases.
You can read the full study, published in PLOS Medicine, here and expert commentary, collected by the SMC, can be read here.
The research has featured in media report both here and over seas:
NZ Herald: Fat tax would benefit Kiwis
ODT:Fat tax could improve health: study
MSN Health NZ: Junk food tax linked to healthier diet
ODT: Tax on sugary drinks and fatty foods not planned
Radio NZ: Food taxes and subsidies 'could improve health'
3 News: Food price controls have 'potential' to improve health – study
Examples of international coverage:

Huffington Post: Raising Junk Food Prices Could Spur People To Consume Less: Study
LA Times: Study offers new support for taxing soda and other junk foods