The manslaughter conviction of six Italian scientists and a government official for underestimating the risks of an earthquake has sparked a range reactions from experts in New Zealand.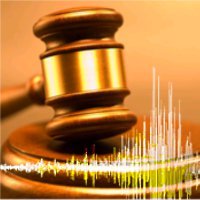 While some NZ quake scientists have condemned the court's actions others have backed the ruling holding the Italian experts  responsible for downplaying the risks to the public.
Examples of New Zealand commentary on the Italian trial:
TVNZ News: Scientists 'downplayed' Italy quake risk – NZ geologist
Radio NZ: Jail justified for scientists – NZ seismologist
Otago Daily Times: Alarm at quake scientist convictions
Newstalk ZB: Kiwis among supporters for jailed quake scientists
RadioLIVE: Scientists convicted for not warning about quake
Otago Daily Times: Quake convictions 'wouldn't happen' here
The Press: Jail For Quake Scientists 'Disappointing'
TVNZ News: Italian Quake Convictions Unlikely in NZ
3 News: GNS scientists wary after Italian ruling
National Business Review: Should scientists be criminally liable for poor quake communication?
RadioLIVE: Ken Ring talks on the Italian scientists facing prison for not predicting quake
TVNZ News: Italian quake trial 'would have been a laugh' in NZ