The Dominion Post's  Hawke's bay reporter, Marty Sharp (winner of the the 2012 Cannon Media Award for the Reporter – Science and Environment  category) is in Gisborne covering the Transit of Venus Forum – Lifting Our Horizons.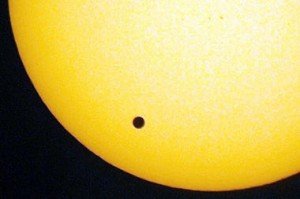 An excerpt (read in full here):
Environmental problems 'now business problems'
Environmental problems are now also business problems, attendees at the Transit of Venus forum in Gisborne have been told.
Derek Handley, chair of Hyperfactory and Snakk Media, told the forum that there was increasing recognition that environmental problems were "a whole new beast" that would get increased attention.
The three-day Transit of Venus forum brings together 250 leaders from science, iwi and government to discuss the role of science in New Zealand's future.
The theme of the first forum session this morning was that science and business needed to work closer together.
While no obvious solution – other than a suggestion by Trade and Enterprise CEO Peter Chrisp to put young scientists and business people in rooms together with a glass of wine and see what happens – there was wide agreement that something needed to be done.
Theoretical physicist Shaun Hendy compared the innovative world to an ecosystem and used graphs to compare a natural ecosystem to innovative developments.
Innovation increased in areas of greater connectivity and New Zealand needed to work like a city of four and a half million people to maximise its opportunities, he said.
Sir Peter Gluckman opened the forum, yesterday, with a call to make New Zealanders more science literate and the need to restore faith in science and scientists.
Science was increasingly central to society's decisions, but "scientists have not done a good job of talking about what science can do to contribute in a broad range of ways to our future.
"We could do an awful lot more for this country if we just used the talents of our people better and engaged people more with what the scientific community can do for them."