The Science Media Centre is pleased to announce Skye Wishart as the inaugural Science Media Centre – IRL science and innovation intern.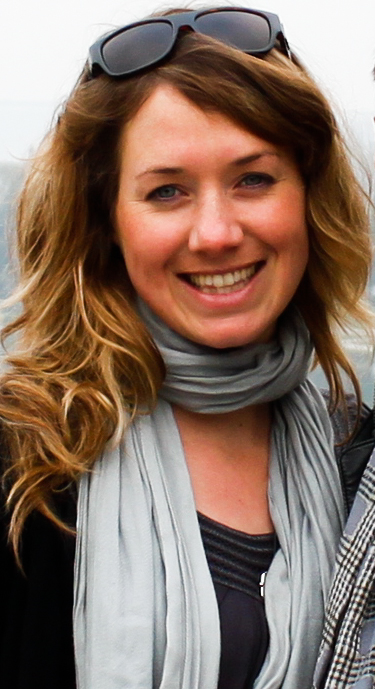 The internship is aimed at giving a journalism student or recent graduate with a background or interest in science and technology the opportunity to work on science and innovation related stories and have their work published in mainstream media outlets.
"Skye has the perfect blend of science and journalism experience we were seeking in a successful applicant," said SMC Manger Peter Griffin. "We are looking forward to working with her during her internship and beyond."
Skye, who is currently studying post-graduate journalism at AUT,  was a Massey Scholar with a BSc in biochemistry and molecular plant biology, which lead her to a summer job at AgResearch, followed by a role at what is now Plant & Food Research in Nelson in 2005.
There she worked on a variety of industry-partnered research projects in hoki, mussels, and crayfish, which she carried out down the length of the South Island. Jobs ranged from lab work to sliding around a deck in stormy seas off Big Bay while trying to sedate crayfish.
But Skye's first foray into science publishing was on her OE, where at the University of Buenos Aires she translated a book on the marine ecology of Patagonia (published by UBA marine scientists) before heading to London in 2008.
In London Skye became part of a small team that launched the F1000 Reports journals in biology and medicine. They edited commentaries commissioned from scientists from all over the world, on hot research topics ranging from chemistry to psychiatry.
Returning back home to New Zealand, Skye joined the creative team at New Zealand Geographic magazine. Among a lot of interesting projects, she wrote the science news section and became even more hooked on science writing.
In her spare time Skye enjoys ocean-swimming, photography, and visiting her parents' farm near Gisborne.
———————–
The Science Media Centre would also like to thank the many other high-calibre applicants for their interest and wish them all the best in their studies and future endeavors.