Are you a journalism student, recent tertiary graduate or early career science communicator with a passion for science and innovation?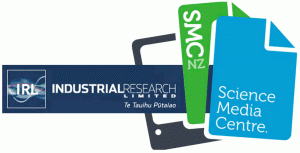 The Science Media Centre, in conjunction with our sponsor the Crown Research Institute, Industrial Research Ltd., is pleased to be able to offer a 2012 Innovation journalism internship programme.
The internship is aimed at giving a journalism student or recent graduate with a background or interest in science and technology the opportunity to work on science and innovation related stories and have their work published in mainstream media outlets.
The focus of the internship is on innovation, that mix of scientific research, development and commercialisation that experts suggest is crucial to New Zealand's efforts to transform its economy. What is innovation? How innovative are we compared to the rest of the world? What are scientists and business people around the country working on and who are our most innovative people and companies? The SMC Innovation journalism internship is aimed squarely at exploring these issues.
The internship is open to those working in print, broadcast and/or the online medium. It is intended that current journalism students could complete the internship as part of their course requirements.
What we are offering:
– An internship of up to 10 weeks in duration, to be completed either in one period or on a part-time basis over the course of 2012.
– An internship allowance valued at up to $4,500 in total (depending on the duration of the internship).
– Support and working space at the Science Media Centre's headquarters in central Wellington (flexible arrangements also permitted).
– Editorial input and development from a team of journalists including: Kent Atkinson, former science editor NZPA, Dacia Herbulock, former science producer and presenter, Our Changing World, Radio New Zealand, Peter Griffin, former technology editor, The New Zealand Herald, current Listener and Radio NZ, science and tech correspondent..
– Networking with editors and producers at media organisations who have expressed interest in running stories produced in this role.
– The opportunity to interview key scientists, researchers, business people and Government officials in the science sector.
– Hands-on experience working with the editorial team of the Sciblogs.co.nz science blog network.

What we are looking for:
– A journalism student or recent graduate with a passion for science and technology and an interest in pursuing these subjects in their journalism career.
– An individual who is interested in wider issues around science, technology, innovation, research and development and how they relate to the New Zealand economy, environment and society.
– A self-starter who can generate story ideas and is just as confident interviewing scientists as CEOs and government bureaucrats.
– A prolific writer/broadcaster who will produce stories to a high standard with the intention of having them run in mainstream media outlets.
Timeframe:
The SMC would like to consider expressions of interest in the internship from potential candidates by Friday, March 30, 2012. Please email us with an expression of interest, including your CV.
Contact the SMC for more details:
04 499 5476
smc@sciencemediacentre.co.nz
Peter Griffin
SMC Manager