A report released today by the Education Review Office shows that only 27 percent of schools have highly effective or generally effective science programmes for Years 5 to 8 students.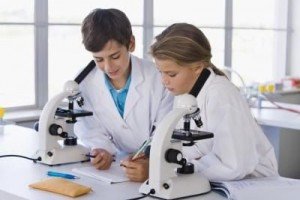 The report presents the findings of  team of reviewers who evaluated the quality and effectiveness of science teaching in 100 New Zealand schools. They observed lessons in Years 5 to 8 classes, analysed documents, and met with senior managers, trustees, teachers and students, and assessed each school's approach to science education based on the set of good practice indicators.
The results showed that only three percent of the 100 schools had science programmes that were considered to be "highly effective" and 73 percent were determined to be "not effective" or only "partially effective".
You can read the full report here, and see features of effective and non-effective science programmes, as determined by the report, below.
The report is the latest of several undertaken by the office to evaluate teaching and learning of science in primary schools since 2004. The ERO concluded that science teaching and education has not improved since 2004, despite revisions to the New Zealand Curriculum placing an increased focus on integrating the Nature of Science strand.
"We are not giving our children the best opportunity to build on their excitement about discovering the world around them," said Dr Graham Stoop, Chief Review Officer for the Education Review Office. "We need to improve the way we teach science to our young children to help them succeed in an economy increasingly based on knowledge and innovation."
ERO's report makes a number of recommendations including investigating how well initial teacher education equips primary school teachers to teach science and what opportunities for support and ongoing professional learning development are available for teachers.
The research has been highlighted by several national news media outlets. Examples include:
TVNZ Breakfast: Fixing our science system
3 News: Science teaching failing pupils: report
Yahoo! New Zealand News: Primary school science programmes need improvement – report
NZ Herald News: NZ schools lacking effective science programmes – report
Dominion Post: Primary school science lacking
Newstalk ZB: Scientific education increasingly important
Common features found across the 27 schools with generally and highly effective science programmes were:
school leaders who actively promoted science teaching and learning, and worked in partnership with a curriculum leader with a passion for science
support provided for staff to raise their confidence and competence in science teaching through ongoing professional learning and development opportunities
clear expectations and guidelines for teacher planning with opportunities for students to experience all curriculum strands within an agreed time frame including a regular focus on the Nature of Science strand, particularly on the investigative process and the language of science
flexible and responsive programmes clearly connected to students' interests and daily lives
science-specific lessons, directly related to an identified science concept
hands-on, cooperative learning activities that engaged students with teachers acting as facilitators as students influenced the direction of their own learning
the successful integration of science with literacy and mathematics learning, and with an inquiry learning approach
clearly defined, expected learning outcomes outlined for students, with progress assessed through science-appropriate assessment tools
regular evaluation of science programmes through well-developed school self review.
In schools where science teaching and learning was not effective or  only partially effective:
there was a lack of science leadership
science was accorded a low priority compared with other curriculum areas, particularly literacy and numeracy
the science curriculum had not been reviewed to match the The New Zealand Curriculum requirements
teachers were not provided with clear expectations and guidelines for science teaching and learning
quality assurance processes to monitor the implementation of science programmes were not evident
science programmes lacked coherence and continuity
students experienced knowledge based programmes rather than interactive, investigative approaches, and did not have opportunities to learn concepts from the Nature of Science strand
the integrity of science learning was lost in integrated learning units
teachers did not have useful processes for assessing students' achievement and progress
science was not part of the school's self-review processes
there was no budget or time allocation for science, resulting in limited resources or time for hands-on student learning activities
teachers did not receive professional learning opportunities to develop their science knowledge and skills.