Uncertainty in the science sector and a lack of opportunities for "emerging scientists" are  hurting some young researchers, says a science leader.
Continual reforms of  governance of  state science companies and their funding,  changes to science-related government agencies and "the apparent lack of strategic vision from government for the role that science can play in New Zealand's economy and society,"  were affecting the sector  said  New Zealand Association of Scientists (NZAS) president Professor Shaun Hendy.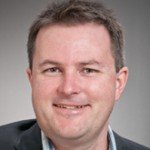 "This lack of opportunities and the on-going uncertainty in the sector has hit emerging scientists particularly hard," he said in a statement.
Prof Hendy was speaking in the run-up to a one-day conference in Wellington on April 16, where working scientists are expected to canvass the issue of whether  emerging scientists still have a future in New Zealand.
More than 500 scientists signed an open letter last year calling on the Government to address the lack of opportunities for researchers once they finish their doctoral studies, and Prof Hendy  said the conference was a timely opportunity to hear about the issues from all sides.
Speakers would include key politicians,  and representatives of industry and the science research communities.
"Science is a critical component of a modern economy, and can be an engine for sustainable and clean economic growth, as seen in countries such as Singapore and Finland"  he said.
"Ensuring that emerging scientists have the support they need to grow into full participants in the science enterprise is vital to the country's overall strategy to foster science for future prosperity" he said.  "Too many well-trained young scientists leave the country or drop out of science because of the uncertain nature of science careers in New Zealand."