New research has found that several commonly prescribed sleeping pills are associated with a more than fourfold increased risk of death, even among those taking relatively low doses.  However, overseas experts and New Zealand authorities are noting that the link may be more complicated than it appears.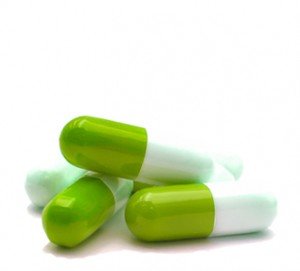 The new study, published in the journal BMJ Open, found that individuals who took up to 18 doses of sleep-aiding drugs  year were more than 3.5 times as likely to die in the following two and half years as those who took none. Those prescribed between 18 and 132 doses were more than four times as likely to do so.
The sleeping pills examined, termed hypnotics,  included benzodiazepines, such as temazepam; non-benzodiazepines, such as zolpidem, eszopiclone, and zaleplon; barbiturates; and sedative antihistamines.
The study also found these drugs were associated with a significantly increased risk of cancer among those taking high doses.
The authors point out that studies showing association don't necessarily prove cause and effect. But their findings back up previous research showing an increased risk of death among users of sleeping pills.
The UK SMC gathered independent expert commentary on the study.
Nina Barnett Royal Pharmaceutical Society spokesperson on older persons medicines, said:

"This is an important study and although it is unlikely to radically change prescribing in the immediate term, it should raise awareness and remind both patients and prescribers to the potential risks of sedative use for insomnia.
"The association between mortality and sedation is not new and this research tells us is that people who took these medicines were more likely to die than people who didn't take them. However it does not mean that the deaths were caused by the medicine.
"Patients should not stop taking any prescribed medicines straight away. If you are concerned about your medicines discuss this with your pharmacist or Doctor about other ways of getting help with sleep problems so you don't have to use medicines."
New Zealand coverage
Nina Barnett's view was echoed by Pharmac medical director Dr Peter Moodie, who told Radio New Zealand it is difficult to draw a direct link between the medications and the deaths because it may be that people who take a lot of sleeping tables have other problems such as pain or depression.
Fairfax NZ News reported that the country's most prescribed sleeping pill was zopiclone, with 546,000 prescriptions.
New Zealand media coverage included:
TV3 News: Dangers of sleeping pills exposed in new study
Radio New Zealand: Pharmac urges caution over sleeping pill study
Stuff.co.nz (and other Fairfax papers): Sleeping-pill users more likely to die early – study

NZ Doctor: Common sleeping pills linked to more than fourfold increased risk of death
New Zealand Herald: Sleeping pills raise risk of death – study