Finance writer Diane Clement explores the psychology of gift-giving in a New Zealand Herald article, drawing on kiwi experts and international research.
An excerpt (read in full here):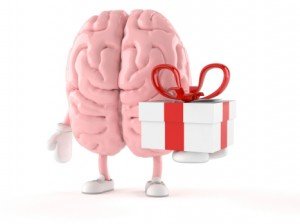 The psychology behind giving and receiving
My children were horrified last week when they heard I'd written an article asking whether we should ban Christmas presents.
The idea behind that is the Kiwi Christmas has got completely out of hand financially. People are going into debt, quite literally, to buy gifts that are often unwanted.
There will, for the record, be gifts under the tree in our house come December 25. But before we go out and spend a small fortune on buying Christmas presents, it's worth knowing what's going on in the human brain when the issue of gift-giving comes up and how retailers capitalise on that psychology.
Academics in the fields of psychology, marketing, economics and other disciplines make a living by studying gift-giving and banning presents, my children will be pleased to hear, isn't good for human well-being.
We don't just give gifts because we care about the recipient or we feel obliged to give gifts at a certain time of the year. Gift-giving is deeply rooted in our psyches and in social customs.
Surprisingly for the layperson it's not the receiving of gifts that matters most for adults, says associate professor Carolyn Costley of the University of Waikato's marketing department.
"Gift exchange creates and reinforces emotional bonds between givers and receivers," says Costley, citing an academic article entitled "If money doesn't make you happy, then you probably aren't spending it right".