In the lead up to the election, the Dominion Post has quizzed National and Labour on what the key issues are in the agricultural sector.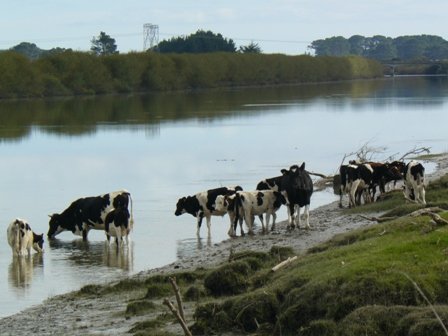 Excerpts (read in full here):
Big issues loom over agriculture
With Parliament rising on Thursday, and campaigning for Election 2011 getting under way in earnest, the parties were asked to talk about the issues confronting agriculture.
NATIONAL PARTY: DAVID CARTER
David Carter, who has been the Minister of Agriculture and Forestry for the past three years, said the five issues at top of his mind, in no particular order, were: profitability/sustainability; science, innovation and research and development; continuing trade access; water; and biosecurity.
"Profitability and sustainability go together. It's about the positioning of New Zealand primary produce around the world and sustainability includes food safety, environmental integrity and animal welfare," he said.
"If you haven't got good strong farming enterprises, you haven't got rural communities."
…
LABOUR PARTY: DAMIEN O'CONNOR
The Labour Party's rural affairs spokesman, Damien O'Connor, says first-up issue for him is the need for better management of monetary policy.
"We need to change the Reserve Bank Act to stabilise the dollar and manage it for the benefit of the country and exporters, rather than the single focus on inflation we have had."
Labour had committed to change the act if it became the government, he said.
Water was also a priority issue for O'Connor.
"We have to work through and resolve many of the issues relating to water, its capture and storage, management, application, quality and transfer."