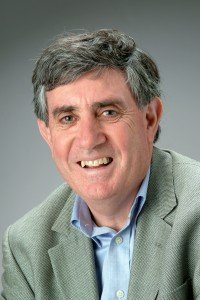 According to Prof Sir Paul Callaghan, the Kiwi media are doing OK, but could do better in science coverage – especially regarding the environment.
Scientific accuracy and the New Zealand media have been publicly discussed in in the wake of a recent fiasco arising from an error about the distance of a supernova from the earth.
Adelia Hallett interviewed leading New Zealand scientist and New Zealander of the Year, Prof Sir Paul Callaghan, about the current debate for the Radio New Zealand show Media Watch.
Story starts at 15 min 47 sec into the show.
Sir Paul was in Wellington to give the Victoria University's Inaugural Chancellor's Lecture (which you can view here).