Ahead of the New Zealand Skeptics' annual conference, the Otago Daily Times' Shane Gilchrist interviewed media spokeswoman Vicki Hyde about the society's take on Ken Ring, Chinese medicine and science journalism.
An excerpt (read in full here):
Taking aim at the inane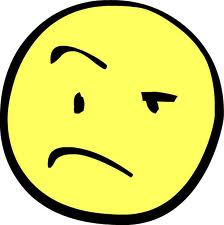 It is particularly fitting the New Zealand Skeptics' annual conference this weekend is being held in Christchurch.
For its 2011 Bent Spoon Award (for "journalistic gullibility"), the group has cited the media promulgation of Ken Ring's false predictions of an earthquake on March 20, which contributed to legions of people either leaving the already shaken South Island city or stocking up on petrol, water and other disaster supplies.
Building on solid science is the theme for this year's annual conference, which will feature presentations on earthquake science and "non-science", psychics and the controversial use of 1080.
Given 2011 is the International Year of Chemistry, there will also be a discussion on whether an understanding of basic chemistry can help protect people from pseudo-scientific claims and ideas.
"When we're unsure of things, looking for a better understanding of what's happening and why it's happening empowers people," says Skeptics media spokeswoman Vicki Hyde.
. . .
"Often, in the case of the media, we have a high churn rate of stories. So when journalists see something they haven't encountered before, they get excitable. Broadcast media, in particular, don't want to explain things because that takes time."
She also laments a lack of science-based knowledge within the media in general.
"You wouldn't send a reporter out to cover a rugby game if they had no understanding of the offside rules or how much a try was worth. But, time after time, I've seen reporters cover a scientific issue when, clearly, they have no background knowledge.
"In New Zealand, we have never really had science journalism as a specialty. I remember when one of the polytechnics put out a journalism handbook and the nearest thing it had to science was a section on the weather."
In looking for "balance" in an article, a reporter might seek comment from a range of sources.
Yet, in regards to scientific issues, there aren't necessarily two equal and opposite opinions, Ms Hyde emphasises.