The trauma and resilience of Cantabrians in the wake of earthquakes has been the focus of research presented at a psychology conference in Queenstown this week.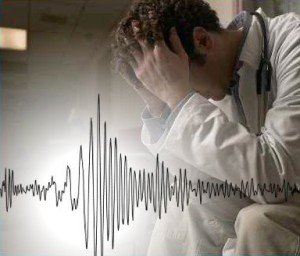 More than 300 psychologists and scientists from New Zealand and overseas met in the scenic resort town to take part in the New Zealand Psychological Society Annual Conference. The Society is the largest professional association for psychologists in New Zealand with over 1000 members and subscribers. Their theme for this year's meeting was Peoples, Places, Paradigms: Growing and Changing.
Although there was a variety of research covered at the conference, news reporting focused on the discussion of post-quake psychological well being.
Coverage:
The Press: Editorial: Our resilient spirit
Otago Daily Times: Focus on troops' quake trauma
Otago Daily Times: 'Stoic' image masks struggle
The Press: Don't stir up pain, psychologists told
The Press: Cantabs' trauma not as great as feared
NZ Doctor: Psychological first aid effective after earthquakes
Southland Times: Post-quake fear 'a missed opportunity'