In an opinion piece for the New Zealand Herald, businessman Owen Glenn makes a case for science and innovation to lead our economy.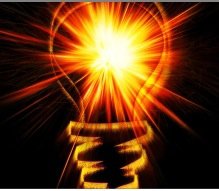 An excerpt (read in full here):
Use science, technology to be innovative
In the second of a series leading up to the election, Owen Glenn says exporters' form matters even more than the All Blacks'.
Every four years, rugby puts New Zealand on the world stage. Our exporters do the same every day.
Unlike the All Blacks, when exporters aren't playing to their full potential, the whole country loses.
With two out of three jobs dependent on it and $4 of every $10 our economy produces generated by it, exporting matters.
It's worth asking then: "What could we be doing to get us to the top of our game?"
My score card would say "tries hard but has incredible potential to do better". Better is being a highly successful small country and trading force around the world.
New Zealand's total focus must be on exponential growth. The ICE Ideas conference at the University of Auckland Business School suggested a target of 3000 internationally competitive companies by 2020. The types of enterprises we need to add are those that play to our strengths.
The good news is these are many and varied – we just have to get better.
Processed products from agriculture, horticulture, fishing or forestry industries remain our strong suit but we need to use science and technology to continue to innovate. Companies like Fonterra, Zespri and Comvita show our excellence in commodity value-adding. For that reason science journalist Julian Cribb is on the mark when he says New Zealand has the potential to "become the Silicon Valley of agricultural knowledge".